new Delhi.

On the occasion of New Year, e-commerce site Amazon has introduced its new range of smart TVs for the first time in India, which is equipped with the best features.
AmazonBasics Fire TV Edition
The Ultra-HD TV has been launched in India with two models, with a 50-inch model priced at Rs 29,999. The 55-inch TV is priced at Rs 34,999.
read this also-Xiaomi will soon launch 9 Dhansu Mobile, Redmi 9T coming next week, see features
Both TVs are available on Amazon's site and you can see them in the name 50 inches (AB50U20PS) and 55 inches (AB55U20PS). Both of these TVs from Amazon are full of features, which are in many other forms including 4K HDR LED display panel, Dolby Vision, Dolby Atmos.
read this also-Bad news for Vodafone Idea Vi users! This service will be closed in the city from January 15
Compete with these companies
AmazonBasics Fire TV Edition Ultra-HD TV will compete with products from the entry-level 4K smart TV segment in India, including Xiaomi, Hisense, Vu and TCL. Actually, Amazon has targeted the entry level 4k TV segment, which has many smart TVs at low prices and their demand is also very high.
read this also-These are the best SmartWatch up to 3000, from heart rate tracking to these great features.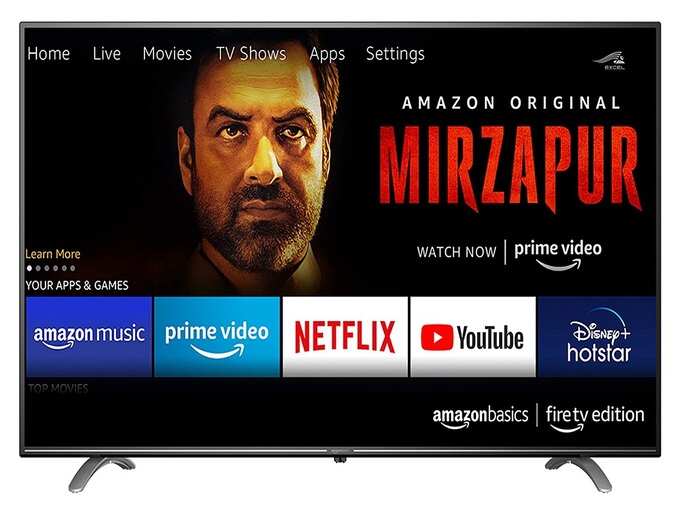 AmazonBasics Fire TV Edition Ultra-HD TV specifications
Both of these amazon smart TVs launched for the first time in India have an Ultra HD LED display, whose screen resolution is 3840×2160 pixels. Also, both these TVs are with HDR and Dolby Vision support. Both of Amazon's smart TVs have 20W speakers. According to Amazon, both of these TVs have quad-core Amlogic processor. The display refresh rate of these TVs is up to 60 Hz and the company claims that they can see up to 178 degree angle.
read this also-2021 Themes Stickers: Create animated themes, stickers and wish on this new year WhatsApp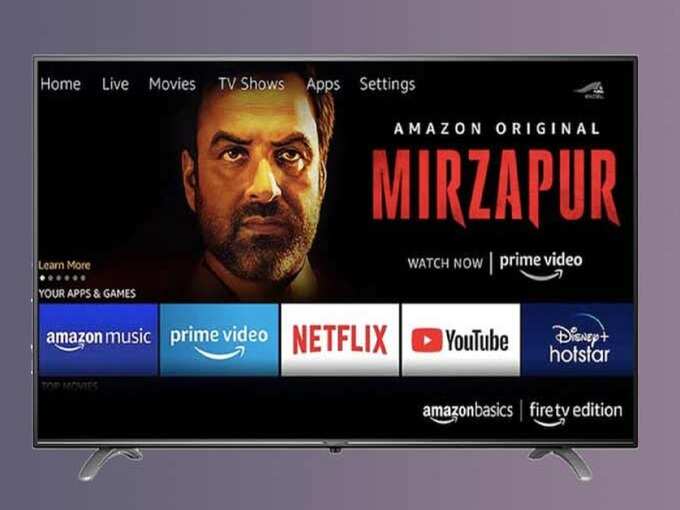 Will get entertainment dose
The AmazonBasics Fire TV Edition Ultra-HD TV has three HDMI ports and two USB ports. Both these TVs are with Alexa voice assistance support. Along with this, you can enjoy entertainment in both these TVs by downloading other apps including Netflix, Disney Plus Hotstar and YouTube. This TV is special for the rest of the Amazon Prime video. If you want to buy a big screen 4K TV in the range of 30-35 thousand then you can make Amazon Basics TV your choice.
read this also-Good news for Reliance Jio customers, free voice call on every network across the country from January 1