Airtel vs Reliance Jio Prepaid Plans:
Telecom company Airtel and Reliance Jio have several Dhansu plans of different price for their prepaid users. Today we will explain to you the difference between the benefits available in the Rs 349 plan available with Airtel and Jio. Of course, the price is the same for both the plans, but you will see a huge difference in the benefits available in both the plans.
Airtel 349 Plan:
For less than Rs 350, this Airtel Plan offers users 2 GB of data every day, along with unlimited calling facility on any network and 100 SMS per day. For the information of people, let us know that this plan comes with a validity of 28 days, this means that in this plan, users get a total of 56 GB of data.
Other benefits:
this Airtel Recharge Plan With not one or two but users, 6 other benefits are given. With this plan, the user gets the benefit of Amazon Prime Membership and Free Halotune with unlimited changes.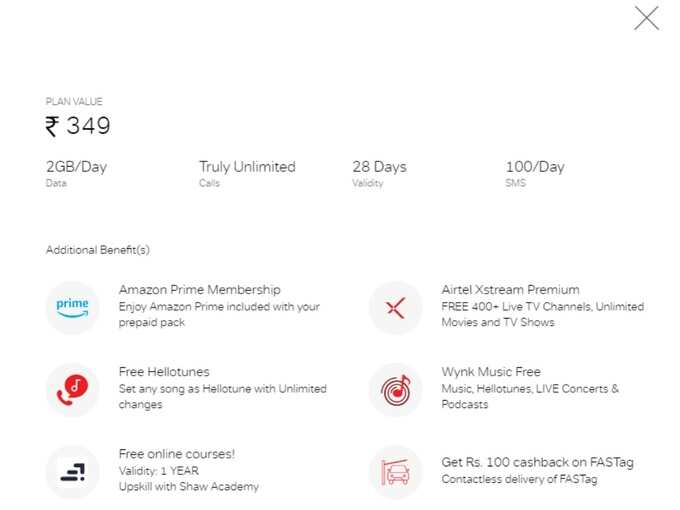 Apart from this, Airtel Xstream Premium, Wink Music for music enthusiasts, Shaw Academy's free online course with 1 year validity and a cashback of Rs 100 on the purchase of FasTag.
Also read- These Airtel plans also have a lot of benefits, data up to 730GB and the benefit of Disney + Hotstar VIP
Reliance Jio 349 Plan:
After Airtel, let's talk about this Jio Plan, which is available for less than Rs 350. This plan provides 3GB data every day, not 2GB data to the user. Along with unlimited calling and 100 SMS are also available on any network.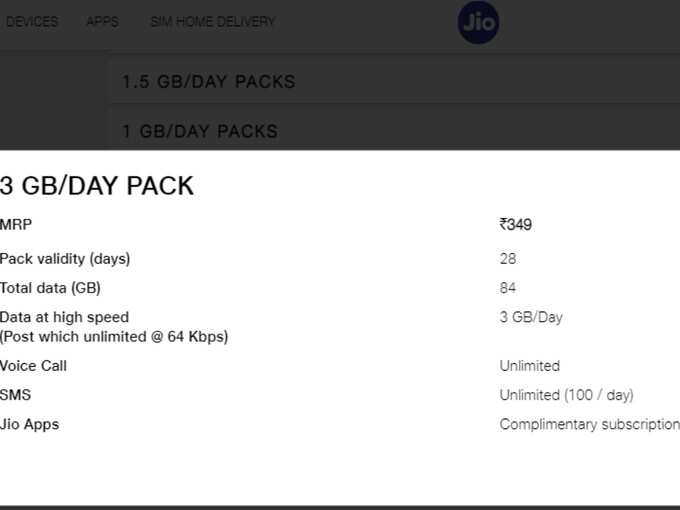 this Reliance Jio Recharge Plan The validity is 28 days, which means that in this plan, a total of 84GB of data is given to Jio users. Talking about other benefits, this plan offers the user free access to other Jio apps including Jio Cinema.
Difference:
The price of both prepaid plans mentioned above of Airtel and Reliance Jio is of course the same but you will see a difference in data and other benefits. On the one hand, where Airtel plan is offering 2 GB of data to the user every day, while in the Jio plan, the user is giving 3 GB of data per day.
Also read- Vodafone Idea Plans: Every day 4GB data and many benefits including free calling, these Dhansu plans will be available for less than Rs 500
Talking about benefits other than data, Airtel is giving its prepaid user many other benefits including Amazon Prime Membership, while users of Jio plan do not get the benefit of Amazon Frym.
Amazon Prime Subscription: Amazon Prime's monthly subscription costs Rs 129 and customers have to spend Rs 999 for the annual plan. This means with the Airtel plan, you get Amazon Prime directly priced at Rs 129 absolutely free.