Highlights:
Apple's new entry will be in the smart wearbales segment
Glass will be cleaned by itself, just have to say
A list of apps and features will be seen on the glass
New Delhi.
With time a lot of innovation is happening in the world of technology and when it comes to the Apple company, this tech company presents its products with the latest and special technology in front of the users. Now the news is coming that Apple is going to enter the Smart Glass segment soon and in the coming time we will have Apple Smart Glass in front, which will have great features.
read this also-5G Mobile iQOO 3 Price Reduction With Great Features, See Latest Price
There are reports that Apple's smart glass will have microphones and as soon as you say that the glass is clear then the smart glass will be cleaned automatically. Along with this, Apple's smart glass will have many special features, such as call and SMS alerts, maps, social media access and chat and many other features.

read this also-Xiaomi's focus on Make In India, 99% of mobiles and 100% of smart TVs will be made in India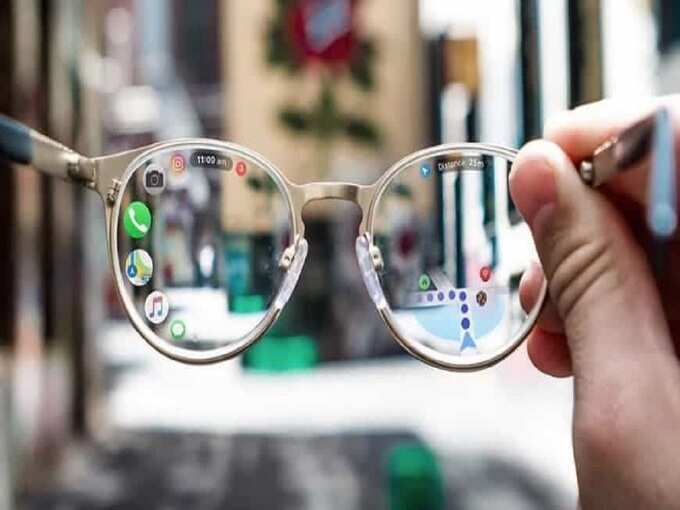 Will there be anything special in this device?
Apple had patented Apple Glass some time ago, which would be able to detect the sound position and the lens would clear automatically if it becomes dirty. Actually, dust can be removed with mechanical vibration in Apple's smart glass. It will see glass lenses with Head Mounted Display, which will be with high resolution.

read this also-Gionee Max Pro is coming with 6000mAh battery and big screen, see launch date and features
However, it is too early for Apple to say anything about this device, as it is currently patented and many times it happens that companies patent a particular product, but it is not launched. By the way, it is expected that Apple will launch many other products including Smart Glass in the coming time.
read this also-Samsung's Rugged Phone Samsung Galaxy Xcover 5 will be launched soon, what special this time?
A lot of new things are coming…
Apple AR Glass is also going to come in the coming time, on which research and development is going on. Along with this, many more devices are coming. Currently, the most talked about upcoming products of Apple are products like Airtag, iPad Pro 2021. Along with this, the iPhone 13 series of mobiles are also going to be launched in the coming time, which has started showing a glimpse and people are beginning to know what will be new in this? At the moment, we and you wait for Apple's announcements, where we will get to know about some new products and then we will start talking with Detel on that.
read this also-If Gmail is full then store data in Google One, know what and how to do it?