Highlights:
PUBG Mobile will not be relaunched in India!
The company is waiting for the green signal from the Indian government
PUBG: Indian users will not be able to pre-register for New State
Are you doing too PUBG Mobile Waiting for the relaunching, this news is especially for you. If you are waiting for the re-launching of PUBG Mobile in the Indian market, then there is a bad news for you. It was expected that PUBG Mobile would be launched in India by December 2020 or early January 2021. But now this wait may be a bit longer. Actually, South Korean company Krafton, which is going to relaunch the game in India, does not have any concrete information about the launch of the game. Meanwhile, it is also being said that PUBG: New State will not be launched in India. So if you were waiting impatiently for this game, then you may have to wait longer.
Top Deals On Washing Machine: Fully automatic washing machine for less than Rs 11,500, hurry up
According to a report by SportsKird, Indian gamers will not be able to pre-register for PUBG: New State. The Crafton Company is waiting for the Hari Jhandi from the Government of India to relaunch the game. However, it is very difficult to say when the company will allow or will not allow the game to be relaunched in India. If seen, the Crafton Company has not given up hope yet. But it will be interesting to see if the PUBG mobile players in India remain as interested in the game or not.
NFT Explained: What is NFT and how does it work, why investors are particularly interested in it
PUBG Mobile has terminated its partnership with Chinese company Tencent Games to remove its Chinese tag. Krafton is a video game holding company based in South Korea PUBG Corporation Is the owner of After the ban on the game in India, PUBG Corporation said in September that we are looking forward to working with the Government of India to find a solution to this problem.
The makers of PUBG Mobile established a new company in India, named PUBG India Private Limited, after the approval of the Ministry of Corporate Affairs. The company has been listed on the ministry's website. It also has its Corporate Identity Number and registered office in Bangalore. It is a subsidiary of PUBG Corporation.
International Women's Day: Instagram introduced these special stickers in the honor of women, include this way in the story
for India PUBG Mobile India There is a new version by name. It is said to have been installed on a virtual simulation training ground. Many new features are expected to be given in it. There will be a limit to how long you will be able to play in it. It was expected that the game was to be launched in the year 2020 for Android users. While the game was to be launched in January 2021 for iPhone users. but that did not happen. In such a situation, it is now difficult to say how long the game will be launched for users.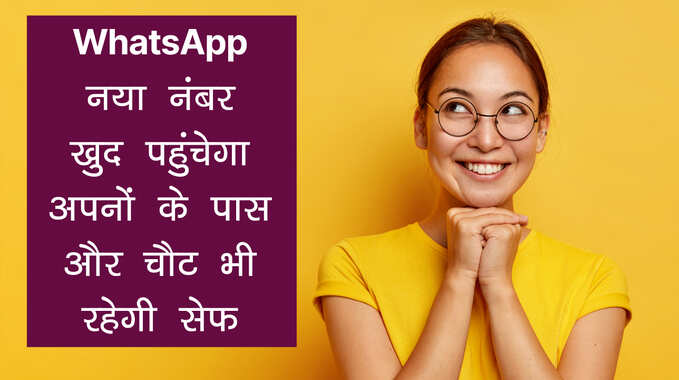 Change your WhatsApp number without losing chats