After the launch of iPhone 12 in India, many times iPhone 11 has been sold at a lower price, Flipkart Mobile Bonanza Sale started from April 7, although many smartphones are being sold cheaply, but we are getting you a discount on iPhone 11 today. Will give information about The iPhone 11 can also be purchased at Apple's online store for less than the launch price. Surprisingly, the iPhone 11 is outdated, but even now this phone is more powerful than many Android Smartphones present in the market, let us tell you that this phone can be purchased with a discount of how many rupees.
On flipkart Apple iPhone The model is getting a discount of 14 percent, the 64 GB storage variant of this phone is being sold in Mobile Bonanza Sale for Rs 46,999 but it is for limited time period. Let us know that the Flipkart sale will be live till April 11.
Convertible fridge models with energy savings of up to 35% in less than 25 thousand
Recall that the iPhone 11 was launched in India with a price of Rs 64,900, but now this model is getting cheaply at the 9901 rupees from the launch price on the Apple Store, that is, you can buy this phone from the Apple Store for Rs 54900. . According to this, there is a difference of Rs 7,901 in the price of Flipkart and Apple e-store, which means that buying the phone from Flipkart will save the entire Rs 7901.
Flipkart offers
In addition to an exchange discount of up to Rs 16,500 on the old phone exchange, a 5 percent discount will be available on Flipkart Axis Bank Credit Card.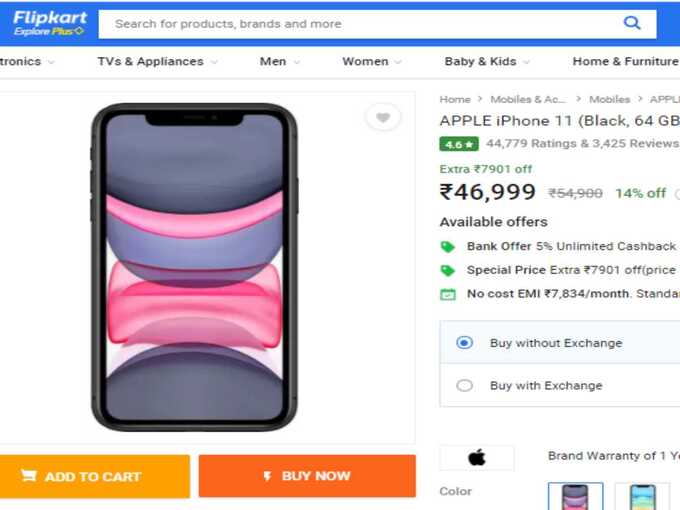 iPhone 11 Features
The phone has a 6.1 inch liquid retina HD display with thin bezels on its edges. The resolution of the display is 1792 x 828 pixels, while two 12-megapixel camera sensors have been given on the back panel of the phone for photography and 12-megapixel camera sensor in the front for selfie too.
5 cheapest fiber broadband plans, know who is offering more benefits in Jio, Airtel, Excitel and BSNL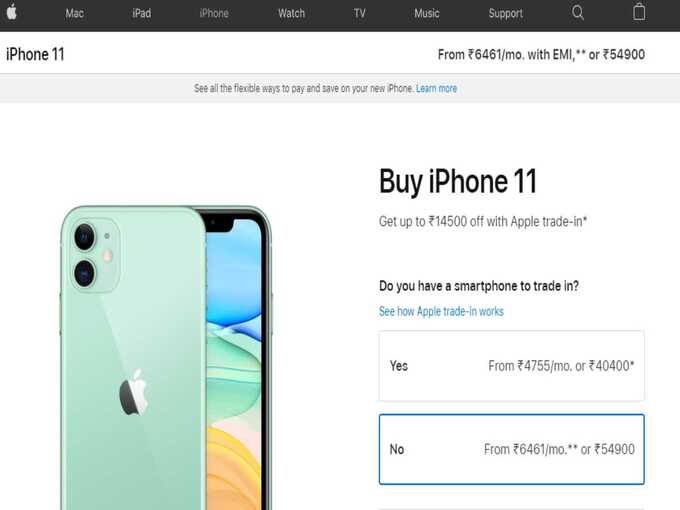 If your budget is up to 50 thousand rupees then iPhone 11 can prove to be a great option. For speed and multitasking, the company has used the A13 bionic chipset in this iPhone model.