Highlights:
The features of this Rugged Smartwatch from Casio are tremendous
Launched in the UK with a price of more than 60 thousand rupees
Casio Watch sells a lot in India
new Delhi.
Japan's popular electronics company Casio has launched a special smartwatch Casio G-Shock GSW-H1000, which is equipped with Google's Wear OS and is full of features. This Rugged Smartwatch of Casio can be used up to 200 meters underwater. The Casio G-Shock GSW-H1000 has been launched in the UK for around Rs 60,600 and in the US for around Rs 51,300. The sale of this smartwatch will begin next month. In India too, this smartwatch can be launched soon. Come, let us tell you that what is so special in this smartwatch of Casio that its price is so high?
read this also-The new TCL 20 Series phone TCL 20L Plus will be launched this month, see the features
Monochrome display too
The Casio G-Shock GSW-H1000 smartwatch features a color LCD display, which is always on. In this, you can also view map and sensor data in HD mode. Talking about the features of this smartwatch, it has a 1.2-inch touchscreen dual layer display, whose screen resolution is 360×360 pixels. It also has a monochrome display. You can connect this smartwatch to Android as well as iOS devices, after which you can take advantage of other smart features including call alerts and notifications. This smartwatch from Casio has air conditioning and altitude sensors as well as compass features including compass sensor, gyrometer, accelerometer and heart rate sensor.
read this also-Google Pixel Buds A will also be launched with Google Pixel 5A mobile, see specials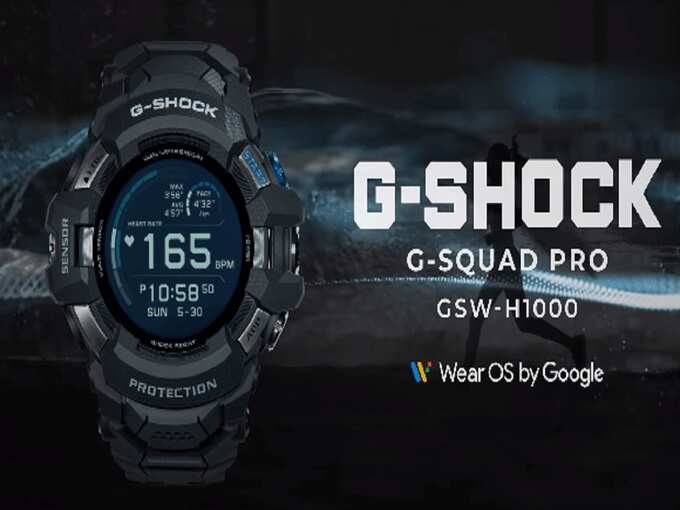 Features and battery
The Casio G-Shock GSW-H1000 smartwatch has 15 outdoor activity modes as well as 24 indoor workout modes and you can track your daily activity through the Casio app. Talking about the battery life of this watch of Casio, it takes about 3 hours to be fully charged and if you use it normal on color display mode then this smartwot will run for about 40 hours. At the same time, if used in multi timepiece mode of monochrome TFT display, then its battery will last more than a month. The weight of this smartwatch is 103 grams with wristbands.
read this also-New mobile Tecno Spark 7 in Techno Spark series will be launched this month, see features