Highlights:
Do many things related to driving license now sitting at home
According to the new rules, many work related to driving license and RTO can be done online at home.
First of all, you have to link your driving license to the Aadhaar card.
Today, with the help of technology, a lot of work has started going online. There was a time, for which we had to spend hours in lines to do tasks, now internet is required just to do those tasks. Where online including banking, government work and much more is happening, in such a situation driving license Work related to online has also started happening.
Many work related to driving license can now be done easily from home. The government has changed the rules and according to the new rules, driving license and Rto Many related work can be done online from home.
Get rid of repeated mobile charging, just download these battery-saving apps
The Ministry of Road Transport and Highways issued a notification some time back. According to the notification RTO Many work related to it will now be able to be done online only. Now there is no need to spend hours in line by going to RTO office. Now the ministry has introduced Aadhaar-based authentication based contactless service. Through this service, a lot of work will be done through the Aadhaar certification online at home.
To get the benefit of such facilities online, first of all, you have to link your driving lines with the Aadhaar card. To do this, you have an official website ParivahanGotta go to .Gov.In. You have to choose your state and city here. Then you have to click on the Learning Driving License option. Then an application form will come, in which you will have to enter the information of identity card, birth certificate, address proof. After this you will have to link it to the Aadhaar card.

Don't like the photo in Aadhaar card? Can change like this
The tasks that were once done offline will now be easily done online after this new process. In this work, firstly the Learner's License, then the Driving License Renew (without driving test), then the duplicate driving license, then change the address in the driving license, International Driving Permit, leaving the vehicle category from the license, Motor Vehicle Temporary Registration Application, Full Body Motor vehicle registration application with, duplicate certificate application for registration, application for NOC for registration certificate, application for automatic transfer for motor vehicle, address change in registration certificate, driving training registration application from certified driving training center, diplomatic officer The application for registration of motor vehicle, application for handing over new registration sign to diplomatic officer motor vehicle, application for handing over new registration sign to diplomatic officer motor vehicle, recommendation of hire purchase agreement, etc.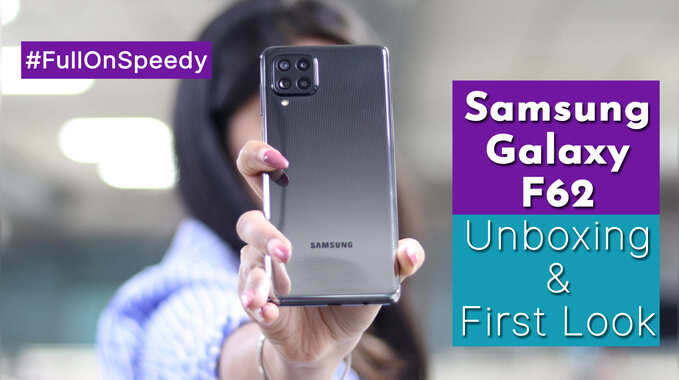 Is the Samsung Galaxy F62 Full Package in the Mid-Range Segment? Watch in the video