Highlights:
No screen lock will open your smartphone
This feature is present in Android smartphone
Phone gets turned on in a few steps
To protect our smartphones from others, all of us put passwords in our phones. With the password, no one can open your phone without your consent. However, it is not necessary that the phone be protected only by locking the phone. Even if you do not lock your phone, your phone can still be safe and no one can see your data without your consent.
In today's article, we will tell you that even if the phone remains unlocked, you cannot use the phone without your will. It must be strange to hear this, but it is not. can it happen. Actually, there is a special feature in your Android phone that can make it possible. By following some easy steps, you can easily save all the data of your phone from the eyes of other people. The name of this feature is Screen pinning, So let's know about it.
Do it by March 31, otherwise you will not be able to use Pan Card

What is Screen Pinning feature:
A feature called Pin the Screen or Screen Pinning is present in Android phones. By using this feature, you can protect your phone's data from anyone. Many times your phone is unlocked, then your friend or family starts fumbling with your docs, including your photos and videos. Many times it happens that you give a phone to your friend to see a photo and he starts watching your photos as well as videos in your WhatsApp. In such a situation, after activating this feature, no person can access your phone without your will. This feature is available in all versions of Android 5.0 and above. This feature is present in Samsung smartphones under the name Pin Windows.
Samsung Galaxy A12 vs Galaxy A21s vs Galaxy A31: Learn how to be different from each other, read comparison
Use the feature like this:

For this, first you have to go to the settings of the phone.
Then there will be the option of Security & Lock screen on which you have to tap.
There will be many options related to privacy here. Here you will get the option named Pin the Screen or Screen Pinning by scrolling down. Turn it on
After this, open the app that your friend wants to use and then close it.
Then go to the recent Apps option. Long press the app you want to pin.
Then select Pin option. After doing this, nothing other than the app you have pinned will open.
New feature of Twitter has arrived, now voice message and voice tweet will get a chance, know how

Delete pins like this:
You can turn this setting off when your friend returns the call to you. To remove the pin option, you have to press the Home and Back buttons simultaneously. Also the lock screen password has to be used.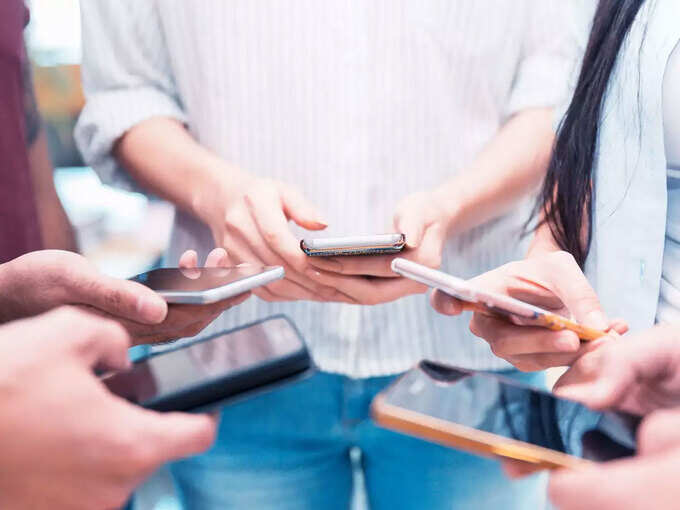 If you have not installed the password, do not take tension, no one will be able to open the smartphone, do this work (symbolic photo)