Gen Z is more than just a means of smartphone communication for the youth. It is a tool that allows them to reveal their true personality. Whether it be posting great photos on social media, blogging on YouTube, or playing action-packed mobile games or unlocking the world of knowledge via the Internet – a smartphone has become an important part of Gen Z's life. And Samsung, the emperor of the smartphone world, has captured this pulse. The Young Generation is very fast and intelligent and is always on the lookout for new adventure. For this, they need a phone that is as quick as theirs. Keeping this thinking in mind, Samsung is ready with a new winner, specially designed to meet the never ending demand of Gen Z.

#FullOnFab Meet Galaxy F12
Whether it is the phone's Super Impressive True 48MP camera or the awesome 6.5 "HD + Infinity-V Display or 6000mAh battery, the Galaxy F12 is designed to meet all the demands of the users. Let's know about this smartphone in depth. And if you are planning to get a new phone, then understand why this is a great smartphone for you.
#FullOnFab True 48MP Quad Camera

There was a time when the camera was considered an additional feature, but now the camera has become the most important part of a smartphone experience and it also affects the decision of the buyer to buy the phone. Keeping this in mind, Samsung decided that it would not ignore this essential feature. Therefore, the new Samsung Galaxy F12 has a segment-best True 48MP Quad Camera that uses Isocell Plus Technology and GM2 Sensor. This camera system ensures that every single frame you shoot is beautiful. All this is possible with the sensor's impressive high-megapixel count, the clarity and detail you will find in photos and videos will not be less than the best. In fact, with the great clarity of this camera, you will feel as if the photos have become alive. The camera and details and features will be revealed in the coming days.
#FullOnFab 90Hz Display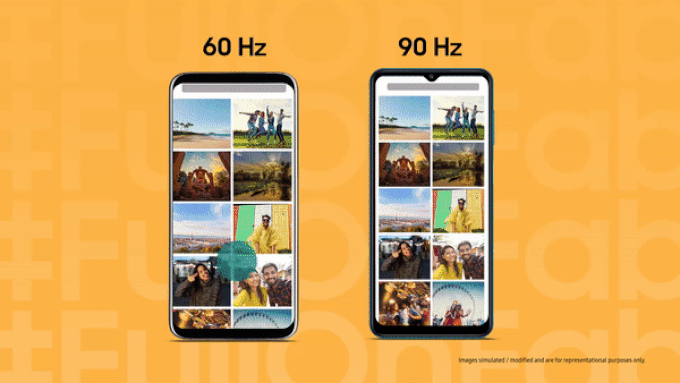 The smartphone's display is a fairly overlooked feature. Other features such as camera or processor or battery are experienced, but that is the display you always see when using the device. That is why it is very important for the display to be Fab. Most manufacturers ignore this essential feature when it comes to the budget segment. But with the Galaxy F12, Samsung did not reduce its focus and delivered the Gen Z as it should. Equipped with a 6.5 "HD + Infinity-V Display with a super smooth 90Hz refresh rate, Samsung stands out from the crowd. Now, you'll be in your binge session HD + quality and the 90Hz refresh rate will keep you glued to the display all day. The 90Hz refresh rate opens the way for smooth, lag-free and shutter-free experiences. This is exactly the #FullOnFab step.
#FullOnFab Battery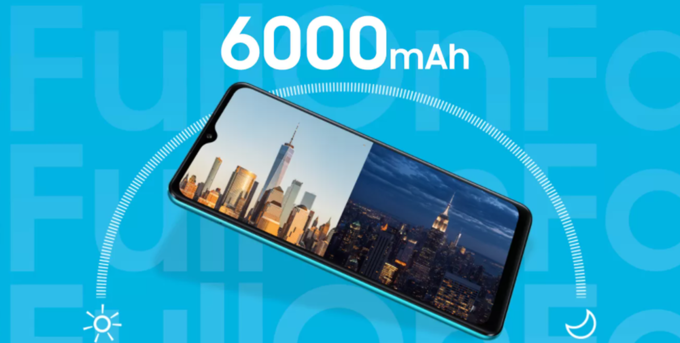 What would you call that smartphone, keeps you standing all day with the help of a wall? A landline phone.
Smartphones have been designed so that you can go anywhere free and you can go on an exciting journey without thinking twice about the battery. If you worry about the battery every second hour, now you need to upgrade. And Samsung Galaxy F12 is the only device you should see. Not only does it have a great display and great camera, but this smartphone also promises a strong battery life. The Samsung Galaxy F12 comes with a massive 6000mAh battery, which lasts for a day and a half easily. If you are an average user, then this battery can also provide backup for up to two days without charging.
Till now, we know so much about this phone. But, our sources have confirmed that this device will come in the budget segment of the smartphone market. This means that the price of this device can be under 10 thousand rupees. Looking at the features and price of the phone, we can definitely say that this device is going to make a panic in the market.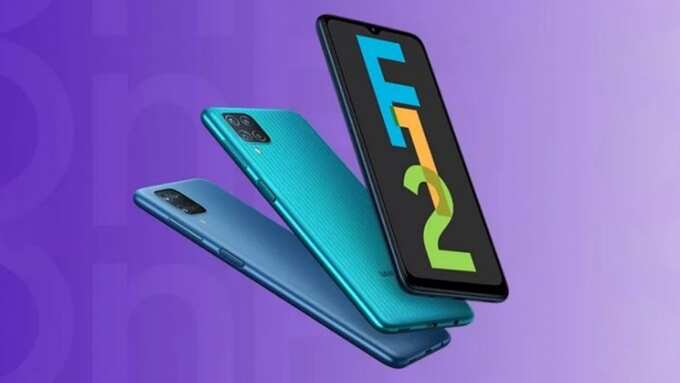 #FullOnFab Be prepared for the revelations on April 5 at 12 noon when the Galaxy F12 will be launched with full display. Visit Flipkart or Samsung.com to learn about the revelations of the rest of the specs of this #FullOnFab phone and be notified for its launch.
Also, stay connected with Samsung's social media handle, so that you keep getting updates about other special features of this smartphone.
Disclaimer: This article has been prepared for Samsung by the Spotlight team of Navbharat Times.