Highlights:
Battery runs out fast
Many apps exist to save battery
If you really want to save battery on Android smartphone, then use these apps
Smartphone manufacturers are constantly working to make the phone battery powerful. In the last few years, we have seen that the battery of smartphones is becoming more powerful. Now smartphones have also become more powerful than before, the display has started increasing, more apps have started coming, due to which the battery drains faster.
When it comes to saving the battery in the smartphone, there are many apps for saving the battery from the running apps, which only gives you a general solution and helps a lot in the battery life. This is because many apps are task-killers or RAM cleaners that kill background apps. If you really want to save battery in Android Smartphone, then there are apps for it which save battery and also do not affect other apps.
Don't like the photo in Aadhaar card? Can change like this

Naptime-Franco Francisco: Naptime The built-in dose in the smartphone works on the power saving function. While other battery saver app clears your memory. What it does is that puts the user's smartphone into passive mode which was introduced with Android 6.0 Marshmallow. During this time it is clear that the battery gets less power when the phone is idle. The phone starts saving battery quickly after 4-5 minutes after turning off the phone screen instead of 30 minutes after being used. This app can be downloaded for Android.
PUBG Mobile may be launched soon in India, these things indicate

Greenify-Oasis Feng: Greenify The app is a battery killer app that uses GreenEase's most effective battery saver mode. This app works on the same power as Naptime, with a setting to activate aggressive doses. The smartphone is activated again even when the speed is detected. It is called Dose on the Go. In this, users are asked how to prevent the battery from running out quickly if there is no charger. The Greenify app can be downloaded for Android.
Samsung Galaxy A52 Vs Galaxy F62: Which is better option in terms of price and features

Battery Guru-Paget96: Battery Guru There is a battery monitoring app and this battery saving app is less. With this app, the battery life of the smartphone can be extended to a great extent. In this, you can also set a reminder for the temperature of the battery and the charging limit, which are the two biggest reasons for the battery to run out quickly. Battery Guru puts dose mode fast on smartphones. The Battery Guru app can be downloaded for Android.
Servicely-Francisco Franco: Servicely is an app that works as a battery saver. Apart from this, it allows the user to disable the battery hogging service, so that they do not work at all. It saves the battery in a smartphone like no other app does. This app needs to have a rooted device to run normally. If you do not know what is routing or if you have not routed the smartphone before then you should use Fransciso's second app Naptime which is a good battery saver. The Servicely app can be downloaded for Android.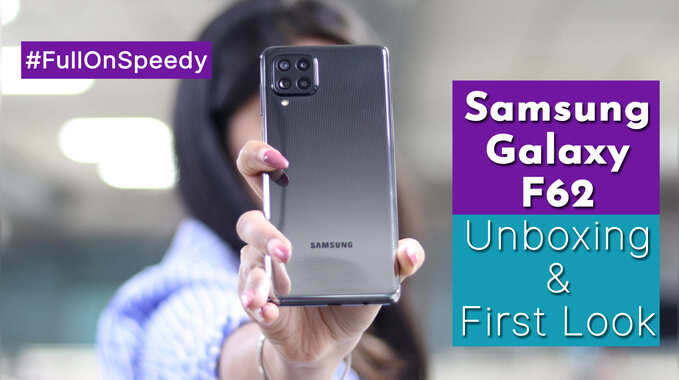 Is the Samsung Galaxy F62 Full Package in the Mid-Range Segment? Watch in the video