Highlights:
Recharge through Airtel Thanks App
Cashback up to Rs 500 will be given to users
Take advantage of offers like this
We all get our smartphones recharged. Obviously, we have to pay for it ourselves. Now if we get our recharge done, we only have to pay the money. But if we tell you that you will definitely do the recharge, but the amount of the recharge amount will be returned by the cashback, will you believe this?
Let me tell you that the telecom company Airtel Has offered a similar offer. Under this offer, users will be given a cashback of up to 500 rupees for recharging through the Airtel Thanks app. However, there are some rules and conditions for this, whose information we are giving you here, so let us know about this offer.
If you have received such a message on WhatsApp, be careful, do not click or send it further, just do this work.

Take advantage of offers like this: To avail this offer, you will have to recharge for a minimum of 35 rupees. This recharge amount will have to be paid through Amazon Pay. On completion of the recharge, the cashback given to you will be credited to your Amazon Pay balance.
Users can download the Airtel Thanks app through the Google Play Store on Android and the Play Store on iOS. It is also worth noting that this offer will be given only once to a user. This offer is available till 31 March 2021 only. There is no information about how much cashback will be given. It can range from Rs 5 to Rs 500.
Lock your personal photo in iPhone like this, no one else will be able to see it other than you

By going to the Airtel app, you have to select the recharge amount. Then go to the payment method and select Amazon Pay. If you have balance in your Amazon Pay Wallet, then you will be able to pay from it. If not, you can add the balance. In this way you will be able to pay and you will receive cashback.
Do not have an Amazon Pay account, signup like this: First of all, know that you have an Amazon Pay account. The Amazon Pay account is linked to your Amazon account. It allows you to make payments on any platform. In this wallet, you can pay by adding money from your bank account.
If removed from job in US, Indian youth delete 1200 Microsoft user account, then had to pay a fine of 4 crores

Register like this: If you already have an account on Amazon, then you do not need to register again. At the same time, if no one has an Amazon account, then you have to download the Amazon app from the Play Store. You will be asked for some details here. You can create an Amazon account by filling them. It is very easy to use. You can choose the payment process as per your convenience. It is safe and convenient. After this, you will be able to pay with Amazon Pay.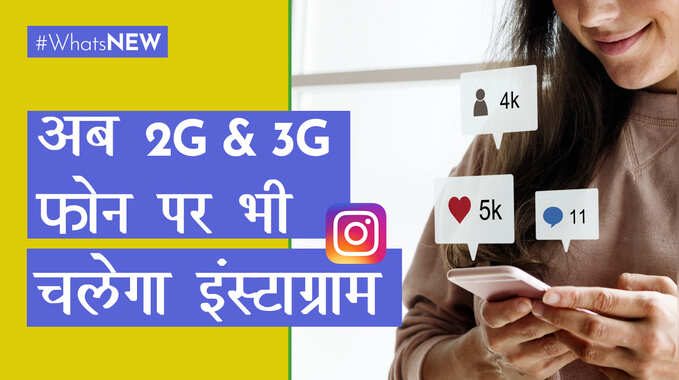 Now Instagram will run on 2G & 3G phones as well