Highlights:
Latest technology phone
With great looks and features
Will be launched in the next few months
New Delhi.
In the world of smartphones, innovations are happening very fast over time and many companies are offering their flagship smartphones with new technology. You have seen many special features mobiles including phones with 108 megapixel camera so far, but China's leading smartphone company Huawei is soon to launch a dual-screen smartphone, which will have a display on the front, as well. Another display will be seen with the camera setup in its rear ie back. Huawei has recently patented this dual screen mobile. With this, the image of this handsome phone from Huawei has also been shown.
read this also-Bumper Discounts on iPhone 11, iPhone XR, iPhone SE at Flipkart Sale, See Offers
Latest technology
With the help of the image patent that Huawei has patented for its upcoming dual screen smartphone, the HoiINDI designer has created a high-quality 3D image, which is also getting to know about the features of this next generation mobile from Huawei. According to the patent image, Huawei's dual-screen phone may have a quad rear camera as well as a dual selfie camera. Curved screen can be seen on the side with small bezels in its top and bottom. The one thing that is special with all this is the secondary screen, which is next to the rear camera setup in the rear panel.
read this also-Buy Gionee Max in Flipkart Sale with big screen and 5000 mAh battery for less than 5 thousand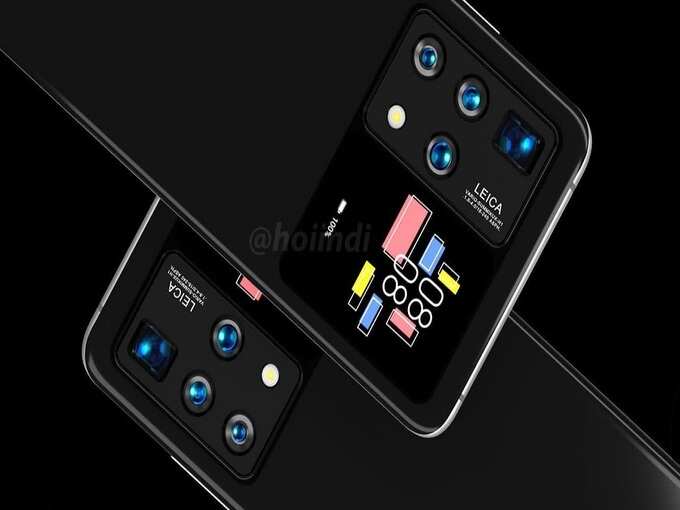 Will there be anything in this phone?
Things like date, time, weather forecasts, notifications, battery power and viewfinder can be found in the rear display panel of Huawei's dual screen phone. Let me tell you that whatever is going to be announced in the coming time regarding this dual screen phone, Huawei is also going to launch the flagship smartphones of Huawei P50 series next month, which has a lot of features. Would be fantastic. In this series, smartphones such as Huawei P50, Huawei P50 Pro and Huawei P50 Pro + will be launched. Huawei claims that 53 crore people worldwide have Huawei smartphones.
read this also-Best Offer! LG dual screen phone LG G8X price 44 thousand less, good chance to buy