Highlights:
New scam on WhatsApp
Free gifts given on Amazon's 30th celebration
How to protect against this type of WhatsApp scam
In this era of technology Whatsapp It has become very important for us. If it is said that a day cannot be spent without WhatsApp, then it would be absolutely correct. Yes, but in this era of WhatsApp social media, today too many cases of fraud are coming. In the coming days, we get to hear whatsapp (WhatsApp) But there is a new scam or fraud. This time there is a scam on WhatsApp via message (SMS), yes if you too are free on WhatsApp Amazon (Amazon) If the message of the gift has come, then be careful and do not click on that message nor forward it to any other user or group.
Lock your personal photo in iPhone like this, no one else will be able to see it other than you
People may find these messages tempting, but the reality is that they are extremely dangerous. These are filled with great risk and through them your personal data or money in the bank can be stolen. This is a new fraud on WhatsApp, which is going from one place to another on the whole platform, so first of all you do not have to get caught in it.
If removed from job in US, Indian youth delete 1200 Microsoft user account, then had to pay a fine of 4 crores
Through a message on WhatsApp, this scam asks people for a survey, in which users are being told, they are being given free gifts on the 30th celebration of Amazon. The message says that 'Amazon 30th Anniversary Celebration..free gifts for everyone.'
This WhatsApp message includes audio message playback speed, Mutei device support and more. In this WhatsApp message, a URL is also given, on which users have to click to win a free gift from Amazon. When a user clicks on the URL, he takes them to an offer page which seems to be cheap to see.
If you are troubled by the lack of network in your mobile phone, then in this way, do the solution in a pinch
On the page, users are asked 4 questions related to 'Improvement in service quality', which users have to answer. These questions include, how old are you, what is your gender and how much rate you give to Amazon service, etc. Apart from this, users are also asked on the website whether they are Android users or iPhone users. A timer also runs on the offer page, in which users are constantly told to complete the survey as soon as possible without wasting time. The user should be aware and check the website properly before joining the survey.
After clicking the submit option, page users see some gift boxes and users are asked to click on one of them. When users select the gift, then the reality of this scam comes to light. After that, users are asked to share this message with WhatsApp 5 WhatsApp group or 20 people. After doing this, the users get frustrated, because after this they do not get any gift.
Samsung launches fridges with power savings up to 50%, cashback of Rs 6000
How to protect against this type of WhatsApp scam:
First of all, you have to see the URL. In this case the URL is https://ccweivip.xyz/amazonhz/tb.php?v=ss1616516. If you look at the URL, then amazonhz and much more has been given in it and it seems to be cheap to look at. At the same time, if you go to the real Amazon website, its link is https://www.amazon.in/. First of all, we will suggest you that if you get any such suspicious message, do not click on the link given on it and do not forward that message or link and share it with anyone else. Do not rely on these types of WhatsApp messages that promise or claim to give gifts for free. These types of messages often contain mistakes, such as linguistic mistakes or mistakes in fact. Therefore, if any message is suspected, then look at it properly and check it only then proceed for any further process. If you get any such message, you can report it on WhatsApp and also report it to cyber police if there is any scam.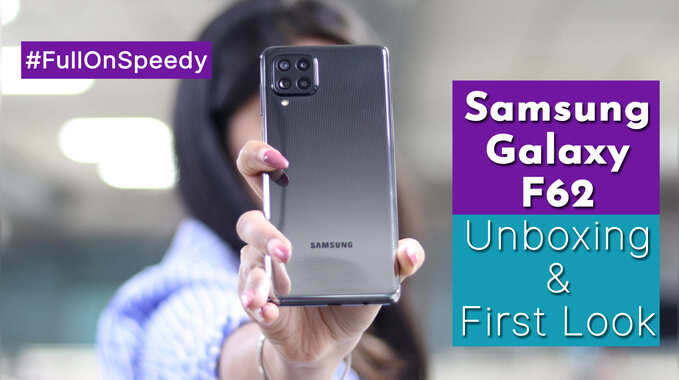 Is the Samsung Galaxy F62 Full Package in the Mid-Range Segment? Watch in the video