When the craze of a human being rises, he becomes ready to do anything. Yes, something similar has happened in America, where an Indian took a strange step after being fired. Yes, an Indian citizen has been sentenced to 2 years in jail by the US court in California. The man was accused of deleting more than 1,200 Microsoft users accounts after being fired. According to the information received, when Deepanshu Kher returned to America from India, he was arrested on January 11, 2021, he did not know that the arrest warrant was out for him.
Samsung launches fridges with power savings up to 50%, cashback of Rs 6000
According to attorney Randy Grossman, 'such a step taken by the accused was a great loss for the company'. US District Court Judge Marilyn Huff said that Dipanshu Kher attacked the company thoughtfully. This type of move was taken with a sense of revenge. The judge has asked Kher to remain under surveillance for 3 years in addition to 2 years of imprisonment and has also fined about US $ 567,084, which is about Rs 4,11,87,537 according to Indian currency. Through this decision, the company's losses will be repaid.
Itel's new G-series Android TVs are cheaper than Rs 17000
According to the information, Dipanshu was employed in an information technology consulting firm from May 2017 to January 2018. When the company did not benefit much from the work of Dipanshu, they fired him from his job. Dipanshu was reportedly angry at this. After which he took this kind of step with the intention of taking his revenge from the company.
If you are troubled by the lack of network in your mobile phone, then in this way, do the solution in a pinch
The consulting firm fired Dipanshu from the company's head office in January 2018. After which Dipanshu went back to India in June 2018. Dipanshu hacked the servers of Carlsbad Company in August 2018 after coming to India. After the hack, more than 1200 of the 1,500 MS O365 users' accounts were deleted. The alleged allegations had a very bad effect on the company's business and the company was shut down completely for about 2 days. Taking such a step is not right for anyone. If any employee feels that he is being fired unfairly, then he can take any step by taking legal help, but it is not right to do so.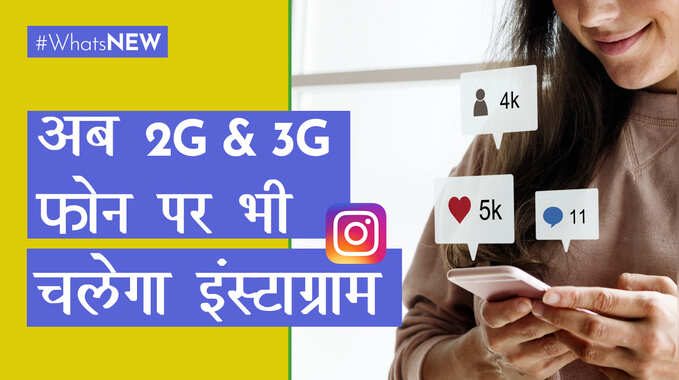 Now Instagram will run on 2G & 3G phones as well