World Famous Electronic Company
LG
New in Indian market
LG OLED 48CX TV
Has launched. In today's time, the gaming industry is very much in need of technology and new features. Since the lockdown due to the Corona virus last year, more users have played the game at home, which has led to a lot of growth in video games and e-sports. Now companies are taking new steps to meet the needs of these customers.
Meanwhile, well-known electronics company LG has launched LG OLED 48CX TV, a dream screen for game lovers, which will provide users with new experiences in the OLED TV range and will add a different dimension to gaming. The company has equipped small TVs with OLED picture quality. The size of this TV is 48 inches, which is the smallest OLED TV, but is quite powerful, as it offers the best picture quality up to 8 million pixels.
Based on the NVIDIA G-SYNC, the LG OLED 48CX provides a super responsive gaming experience without interruption and flicker, allowing users to feel everything is happening right in front of their eyes. Combined self-lit pixels with an HGiG profile provide the best HDR gaming experience. Talking about the processor, the company's LG 9 Gen 3 processor has been given in LG OLED 48CX TV. AI in this TV provides full balanced sound effect through acoustic tuning.
boAt launches headphones and earbuds for special women, price starts at Rs 399
This TV supports the latest gaming features such as higher frame rate, variable refresh rate (VRR), auto low latency mode (ALLM), enhanced audio return channel (eARC), all meet HDMI 2.1 specification. The TV with ALLM has a low lag game mode automatically selected when the compatible console is connected. This new TV has a Sport Alert feature that provides users with the sports news and game updates of their choice on real time.
Full Package for Cinema, Sports and Everyday: This LG TV is not only best for gaming but the new LG OLED 48CX TV enhances the cinema and sports viewing experience. This TV comes with individual self-lit pixels that ensure a great cinema experience by providing great color and contrast.
In addition to the staining picture quality, self-lit pixels enhance the viewing experience from wide viewing angle and ensure display latency, motion blur. This TV gives very fast response which is 1 ms. It has a low input leg, which provides minimal image blur and zero interference, making the experience much better. The new filmmaker mode given in this TV of LG makes the viewing experience of cinema better, which can be changed by going to the settings of the TV.
Mi 10T price cut by Rs 3,000, know how much smartphone will be available now
Now LG's OLED TV has become thinner and lighter with self-lit pixels. The new LG OLED 48CX TV offers paper thin and futuristic design without the need for a backlight, which is much more than what people expected. Apart from this, it also provides an aristic lifestyle to the users. Apart from this, Dolby Vision IQ and Atmos have been given in this TV, in which the whole experience is provided with Dolby Vision content, which adjusts the TV according to the room's light. This TV has a built in intelligence LG ThinQ which is equipped with Google Assistant, Alexa Built In, Apple AirPlay 2 and HomeKit. With its help, the amusement of the users increases more.
The Eye Display design of this TV makes it clear that there is no harm to the eyes of the viewing users, even if it is seen sitting for hours. This TV has a wireless sound (2 way BT) feature that helps users connect a Bluetooth headset or sound bar to the TV. This TV allows access to the Internet with the help of LG's Magic Remote, which can also be used for mobile viewing while watching TV, that is, it clearly acts like multi-tasking.
Budget up to 40 thousand, these are the best Android Smart TV, compare yourself knowing the features
Specification: Talking about the specification, LG OLED 48CX has a SELF-LIT LG OLED display, which has a resolution of 4K (3840×2160 pixels). Talking about the size, the length of this TV is 195.58cm, width 165.1cm, thickness 139.7cm and 121.92 cms. Talking about the processor, this TV has the α9 Gen3 AI Processor 4K.
Talking about the sound, this TV provides 2.2ch / 40W sound. The response time of this TV is 1 ms. This TV features Film Maker Mode, NVIDIA G-SYNC, HGiG Profile, Variable Refresh Rate, Auto Low Latency Mode, Enhanced Audio Return Channel (eARC), Sports Sound Quality, Dolby Vision IQ and Atmos, LG ThinQ and 2 way BT . Price: Talking about the price, the price of LG OLED 48CX TV in the Indian market is Rs 1,99,990.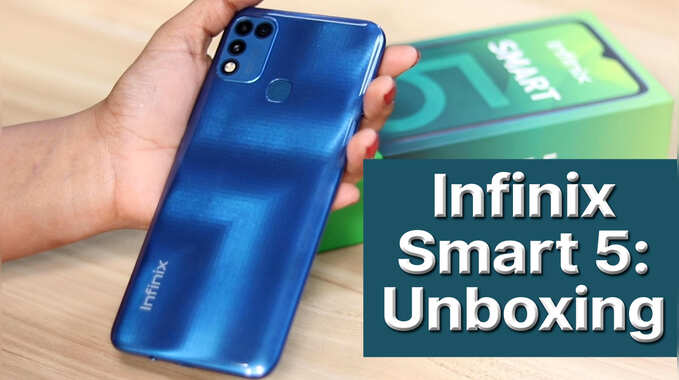 Infinix Smart 5 Unboxing and Review: 6000mAh battery in Rs 7,199 phone