Highlights:
The Fuel Delivery to begin soon in Delhi-NCR and Mumbai
Door-to-Door Fuel Delivery Service
Fuel can be ordered and paid through the app itself
Just think how good it would be if you get a delivery of Fuel at your home. In such a situation, you will not even need to go to the petrol pump and put a line. This will also enable social distancing in Corona's time. However, many people will not believe this but it is true that Fuel will be delivered to your house soon. According to a recent report, an app-based door-to-door fuel delivery service has been launched. The Fuel Delivery Going to debut in Delhi-NCR and Mumbai soon. This company is fully prepared for this new service.
Get up to Rs 500 cashback in a recharge of just Rs 35, know how to avail the offer
According to an IANS report, the Mumbai-based RST Fuel Delivery Primate Limited company aims to change the fuel delivery and consumption demand in the country. Not only this, the company also wants to empower users on a large scale as well as construction and logistics companies.
Lock your personal photo in iPhone like this, no one else will be able to see it other than you
Rakshit Mathur, founder and CEO of The Fuel Delivery, states that we are primarily focused on real estate, hospitals, corporate office parks, schools and institutions, banks, shopping malls, warehouses, transportation and logistics, and agriculture in home delivery. Focusing on doing. Oil marketing companies have estimated Rs 2,000 crore for the coming 12 to 18 months. It has also said that we have resorted to IoT technology to create mobile apps. Delivery vehicles have also been combined with the same technology. This facility will also be extended to cities like Chandigarh, Bengaluru, Hyderabad, Chennai and Kolkata in the next 6 to 12 months.
If you have received such a message on WhatsApp, be careful, do not click or send it further, just do this work.
Fuel can be ordered and paid by the app itself: This app will provide home delivery facility to the customers. Customers will be able to order fuel sitting at home from their smartphone and will also be able to make payments through the app itself. Delivery monitoring can also be done through this app.
What will be the benefits of this service: Fuel delivery market has been quite hot for some time. This market is developing rapidly with oil marketing companies like Hindustan Petroleum, Indian Oil. In such a situation, tie-ups are also being done with some start-up companies. This will also generate employment for drivers and helpers. This service will prove to be very beneficial at the time of Corona. With this, people will not have to install petrol pumps in long lines and will be able to take advantage of contact-less delivery.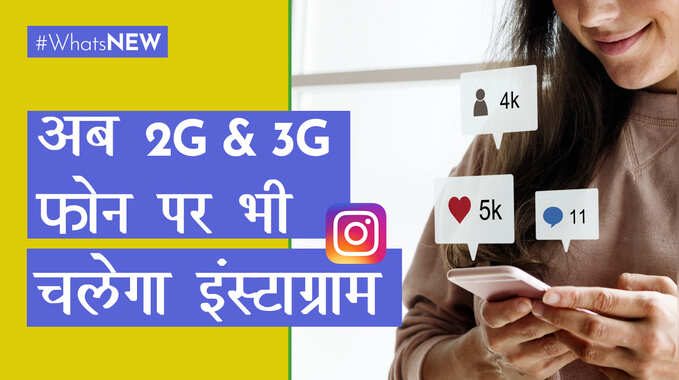 Now Instagram will run on 2G & 3G phones as well