Highlights:
WhatsApp calling feature introduced
Users will be able to make audio-video calling without a phone.
WhatsApp account must be logged in to your desktop
WhatsApp Web Calling Feature: On the instant messaging platform WhatsApp, the company continues to provide some new feature. In this sequence, the company has now introduced a new and special feature, which the users had been waiting for a long time. The company has introduced the WhatsApp calling feature. It has been rolled out for beta version users.
While this feature was also rolled out in December 2020, the feature was then offered only to a limited number of beta version users. But now it has been introduced on WhatsApp Web / Desktop version 2.2104.10 for some other beta users as well.
Sonu For You App: Blood Bank App to be named after Sonu Sood, will help people in this way
According to a report by WABetaInfo, the audio-video calling feature for WhatsApp users has been rolled out. This feature has been added for Whatsapp Web / Desktop version 2.2104.10. In such a situation, beta users will now be able to take advantage of WhatsApp audio-video calling on desktops and laptops. Let's know how WhatsApp calling feature will work.
Know how WhatsApp calling feature will work: Through this new update of WhatsApp Web, users will be able to make audio-video calling very easily without a phone. But you have to keep in mind that to use this feature, your WhatsApp account must be logged into your desktop. Also it is very important to have phone and laptop / desktop together. Introduced by WhatsApp, Telegram will be seen giving a tough competition in the feature market as Telegram also offers a similar feature.
Voltas introduces new AC, fridge and washing machine, customers will get big benefit
WhatsApp This feature can be used in MacOS and Windows laptops. For this, you will have to download the WhatsApp app from the App Store or Windows Store. If you do not want to download the app, you can also go to web.whatsapp.com. You have to login through QR code. Currently, only beta users will be able to use it. But soon the WhatsApp calling feature is likely to be launched for all users.
WhatsApp can also offer these features: If the news is to be believed, WhatsApp will soon provide many features to the users. It also includes multi-device support. This feature will also be made available for the first beta users only. Apart from this, a report came some time ago, stating that WhatsApp is preparing to introduce a new feature that can replace the WhatsApp Archived Chat feature. This will be a read letter feature.
Headphones on amazon: buy earbuds, headsets and Bluetooth headphones at an initial price of Rs 199
Through this feature, you will not receive notifications of messages or calls from the selected contacts. At the same time, the muted video before sending feature can also be introduced soon. Through this feature, users will soon be able to mute the video before sending it. Apart from this, Report to WhatsApp feature can also be introduced. Through this, users will be able to report sensitive or unwanted messages.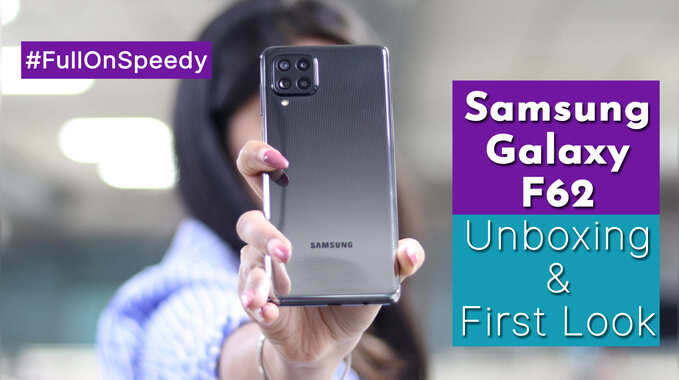 Is the Samsung Galaxy F62 Full Package in the Mid-Range Segment? Watch in the video