Highlights:
Slide Mobile is coming
With great looks and features
Camera in a different style
New Delhi.
Samsung soon to be one of the most popular smartphone brands in the world Samsung Galaxy A82 Dual The slider is about to launch, whose look and design will be very special. Recently Samsung Galaxy A82 Dual Slider Mobile has been seen, in which its camera module, slide design as well as many details have been received. In this way, this phone will look normal to you like other phones, but as soon as you slide it upwards, in the same way, along with its selfie camera, the rear camera panel will also be seen, which is quite fantastic.
read this also-Realme Narzo 30 Series Mobiles will be launched with one year battery life night light
Different camera modules
Samsung launched a phone called Samsung Galaxy A80 Dual in 2019, which was a slider smartphone and the rear camera module was somewhat different. Now the news is coming that a special kind of camera can be seen in the Samsung Galaxy A82 Dual slider. With this, the AKG speaker will appear after the slide on like the bottom of the phone, that is, if you keep the phone slide on while listening to music or video, you can hear better sound.
read this also-Lenovo's Unique Earbuds Lenovo ThinkBook Pods Pro Launched, See Price Features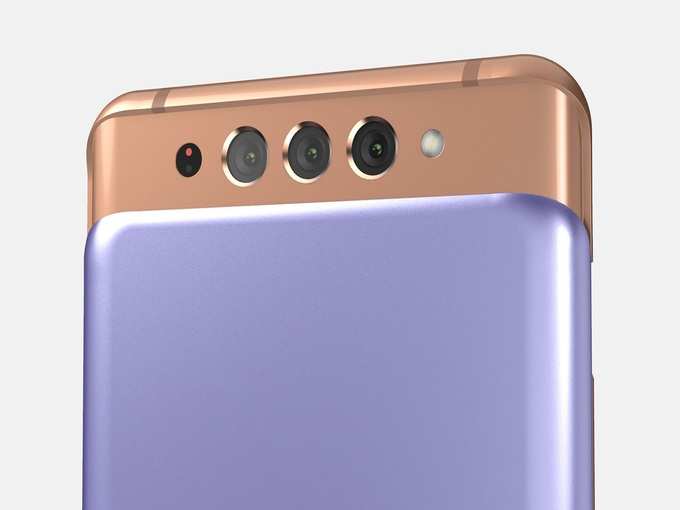 Something more special will come
Let me tell you that Samsung had patented a smartphone with a special kind of rotatable pop-up camera in WIPO (World Intellectual Property Office) in the past with electronic device including camera module title and later it was also approved. It is possible that in the coming time it may be known that the phone with Samsung's rotatable camera may be Samsung Galaxy A82 Dual. However, this will be known in the future and there may be speculation right now. LetsGoDigital reports are getting information about these Samsung smartphones.
read this also-Airtel will help Qualcomm in launching 5G service in India, see how long launching