Buying a new smartphone can be a daunting task, especially in the current times. Whenever there are so many features given in a device, in such a situation, questions will often come to your mind that what is needed in a smartphone? A great camera, super-fast processor and a large display, all three are things that should be in every device, no matter how much it costs. Samsung has given all these things in its #MosnterReloaded Samsung Galaxy M12 smartphone in the budget segment. From a 90 Hz refresh rate to a true 48MP quad camera and a fast 8nm Exynos 850 processor to a 6000 mAh battery, the Galaxy M12 is equipped with all the features that improve life.
The sale of this Samsung smartphone with super sleek and stylish look has started on Amazon.in and Samsung.com. It is not seen every day when so many features will be found in one device, that too at a price less than 12 thousand rupees.
Under the launch offer of the company, you can buy this #MonsterReloaded device for less than 10 thousand rupees. But before that, let us tell you about all the features that make the Samsung Galaxy M12 the #MonsterReloaded device.
Display is really king
We all now enjoy our favorite TV shows, favorite games and video calls with friends due to the good screen on smartphones, which is why displays now play an important role in mobile phones.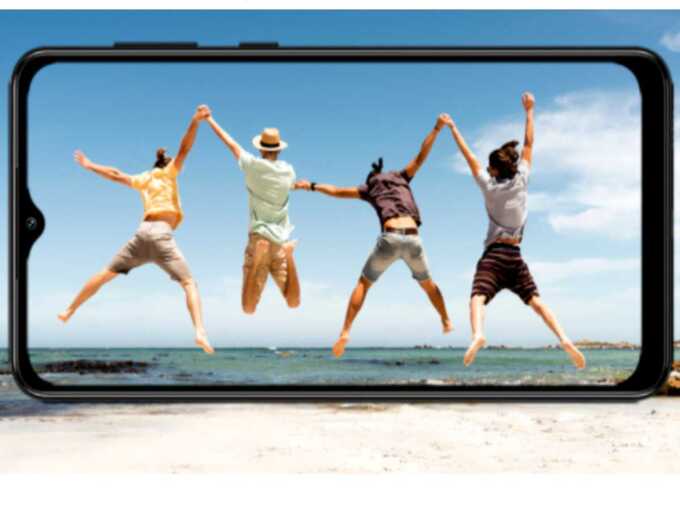 Samsung Galaxy M12 smartphone is at the forefront of this case, Samsung has given a 16.55cm Infinity V display for an immersive experience in this phone. The thing that has excited us most in the device is the 90Hz refresh rate present in the phone, which will ensure that not only our picture and video extras are clear but the gaming experience is also good.
True 48 MP Quad camera for standing picture
The Samsung Galaxy M12 has a stunning True 48MP Quad camera on the back panel, this phone will not get a normal resolution but a true resolution which ensures crystal clear capture every time. A 5MP ultra-wide camera, 2MP depth and macro camera sensor with a 123 degree field of view is provided which captures portraits and close-up shots perfectly.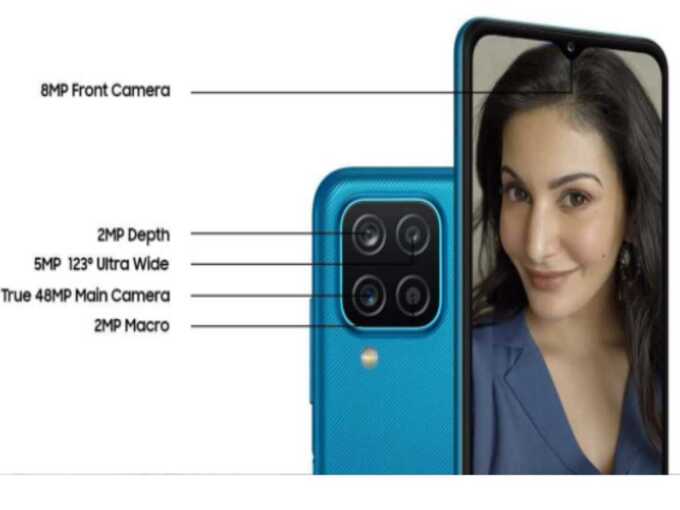 You can share all these best photos captured from your phone on your social media. There is an 8MP camera sensor on the front of the phone for selfie and video calling, even if you are not ready for selfie, then with this phone you will get great selfies which will bring a smile on your face.
Battery that stays strong day and night
When you have a display on which you can do binge watching throughout the day and the camera which is perfect, it definitely requires battery life to be able to handle heavy usage. To get good battery life with the Galaxy M12, the company has given a 6000 mAh battery in the phone which has won this round, yes the phone battery does not need any introduction.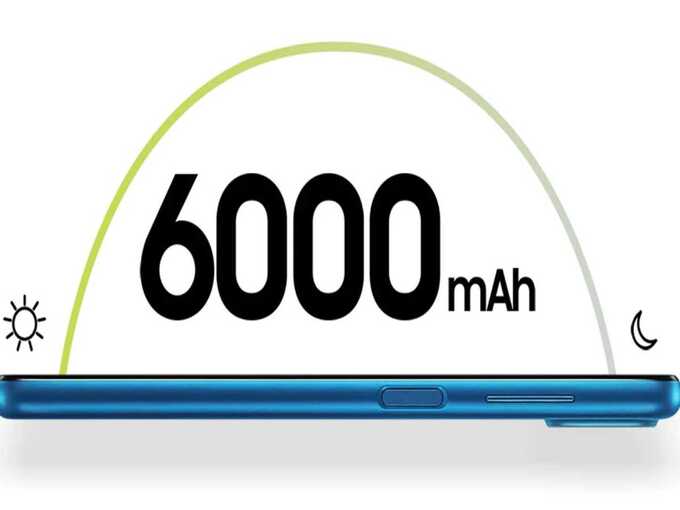 12 celebs had taken the challenge of ending the battery of the phone and all together could not even finish the phone battery and won the battery life of the phone. We all already know that there was a tough fight between Samsung Galaxy M12 and Team 12 to end the battery life.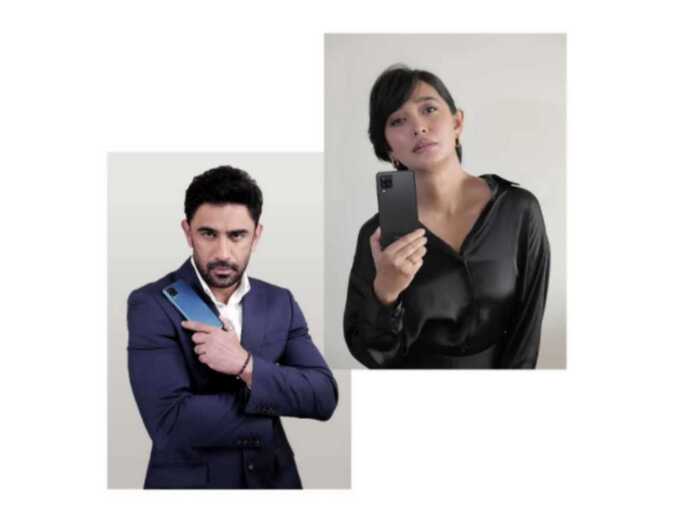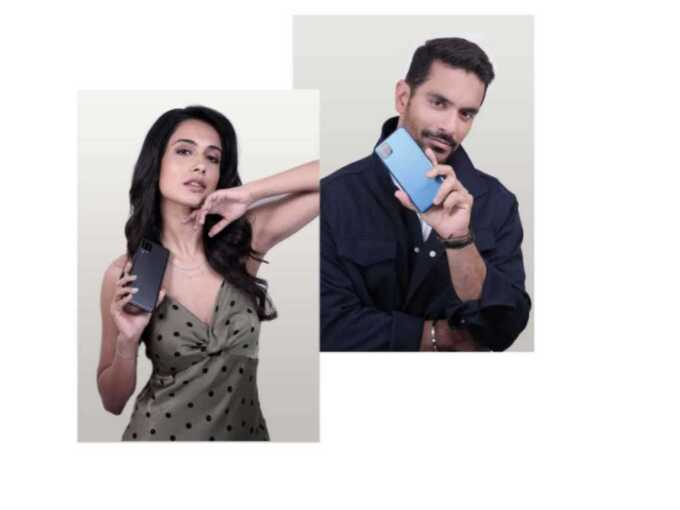 While Sayani Gupta spent long hours chatting with family and friends, actor and writer Sumit Vyas and Bigg Boss runner up Aseem Riaz did workouts and running for hours, but the 6000 mAh battery ran. Actor Amit Sadh tried to drain the battery and after cycling 2 hours and 45 minutes, the battery was reduced from 15 percent to 8 percent, it is proof and this shows that the battery of Samsung Galaxy M12 will last the whole day is.

Processor that manages all tasks efficiently
The 8nm Exynos 850 processor present in the phone has also played an important role behind the 6000 mAh battery, which was able to perform well in the tasks and hours of usage of so many people. The 2.0Ghz octa core processor is extremely efficient and ensures that the battery lasts longer.
The Samsung Galaxy M12 running on the OneUI 3.1 interface based on Android 11 operating system ensures that the user has a smooth and easy interface. Not only this, it is also very easy to navigate in the device. The Galaxy M12 is not only efficient in every respect but also very stylish. It is available with new hedge and matte designs in three colors – Blue, Black and White.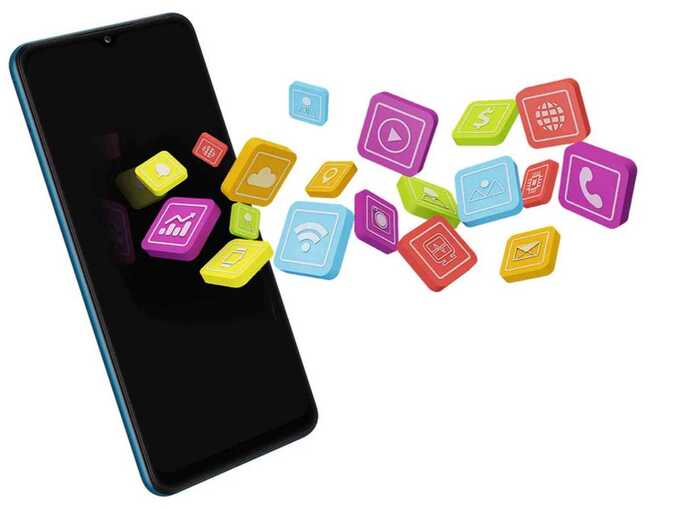 Now let's talk about what everyone is excited about and that is how you can buy a smartphone with this stylish look and powerful features for less than Rs 10,000! Samsung Galaxy M12 is available in two variants, 4 GB RAM + 64 GB storage variant priced at Rs 10,999, 6 GB RAM + 128 GB storage variant priced at Rs 13,499.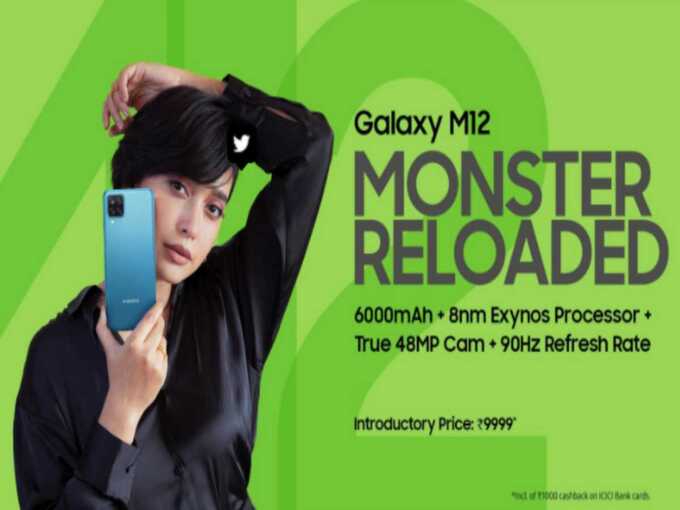 Under Samsung's launch offer, ICICI Bank can get a cashback of Rs 1000 for using debit and credit card while purchasing the phone. After getting the full benefit of cashback, the base model of the phone will cost Rs 9,999. Within 24 hours of release, Samsung Galaxy M12 is included in the bestseller list on the e-commerce site Amazon. If you want to upgrade to this killer price then to buy the device Amazon.in or Samsung E-Store Can go on
Disclaimer: This is a brand post and written by the Spotlight team of Navbharat Times.