Highlights:
Samsung's new offering in the smart monitor segment
Special features including 60 Hz display refresh rate
HDR10 support and pre-installed OTT Apps
new Delhi.
Most of the people in India are now buying Smart Monitor, in which the screen is large and they are equipped with many great features. It can be used as a computer as well as a smart TV. Keeping this in mind, Samsung has launched two smart monitors in India, which are Samsung Smart Monitor M5 and Samsung Smart Monitor M7.
read this also-These laptops of Lenovo in the range of up to 30 thousand.
The company has launched these smart monitors with many special features including high display refresh rate, HDR10 support and pre-Installed OTT Apps. You can enjoy lots of OTT apps including Amazon Prime, Netflix, YouTube, Apple TV, Disney + Hotstar VIP without having to connect to a laptop or PC if needed.
read this also-Amazfit Bip U Pro Smartwatch of less than 5 thousand will start selling next week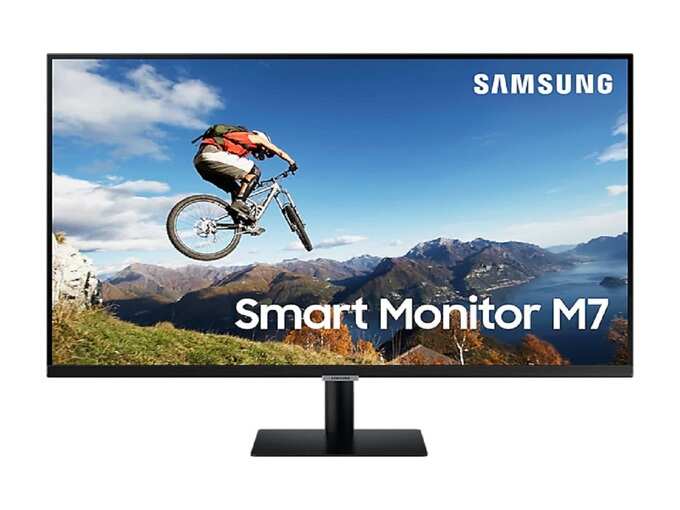 A chance to buy for a limited time for a low price
The company has launched Samsung Smart Monitor M5 in India for Rs 28,000, but for a limited time you can buy it with offers for just Rs 21,999. At the same time, Samsung Smart Monitor M7 has been launched in India for Rs 57,000, but for a limited time you can buy it for just Rs 36,999. By the way, people who want to buy smart monitors can go to Samsung Shop, Amazon as well as major retail stores and buy Smart Monitor M5 and M7. This monitor is also wall mounted and you can also place it on the table with a stand if you want. Samsung Smart M5 weighs 3.6 kg and Samsung Smart M7 weighs 5.4 kg.
read this also- Know when and how Realme 8 5G and Realme 8 Pro 5G will be launched in India Details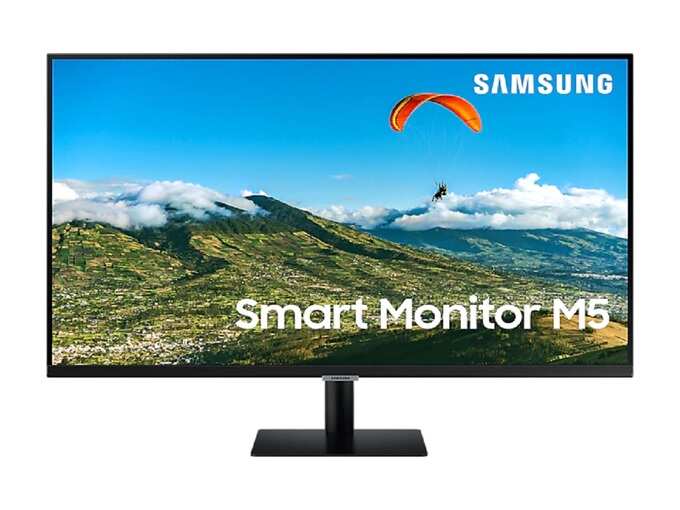 Check out the special features of these Samsung smart monitors
The Samsung Smart Monitor M5 has a 27-inch Full HD display, which is with a 60 Hz refresh rate and 1920×1080 pixels resolution. At the same time, Samsung Smart Monitor M7 has a 32-inch 4K display, whose screen resolution is 3840×2160 pixels. This monitor is also with high display refresh rate. The viewing angle of both these monitors is 178 degrees. These Samsung smart monitors are the company's flicker free technology, Tizen 5.5 operating system, Samsung SmartThings App, Auto Source Switch +, i Saver Mode, Game Mode, in-built Wi-Fi, two-channel in-built speakers.
read this also-HP launches great laptop HP Chromebook x360 14c 2021, see price and features