Highlights:
Samsung's fire in the foldable smartphone segment
Will be very unique and equipped with latest technology
This year the company is going to launch a lot of new things
New Delhi.
Samsung, which claims to equip its smartphones with the latest and best technology, is soon to launch Dual Foldable Smartphone, which will be able to bend twice. Yes, Samsung will launch this most unique smartphone so far this year, whose symbolic picture you have seen above.
read this also-OnePlus 9 Series also launched cheaper phone Oneplus 9R, learn price and special things
You have already seen Samsung's foldable smartphones, now the company is going a step ahead to introduce people to its latest technology, which people cannot even think about. Samsung's upcoming Dual Foldable Smartphone is considered to be a successor to the Samsung Galaxy Z Fold 2 and the Samsung Galaxy Z Flip.
read this also-OnePlus Watch Launched in India, Look at Price and Features of Smartwatch with Great Look
Samsung is constantly launching new products
Samsung has recently launched Flagship Samsung Galaxy S21 series smartphones worldwide including India, which is equipped with a great look and display, powerful battery and processor as well as advance camera. Along with this, the company keeps on launching Dhansu smartphones of Samsung A Series, Samsung M Series and Samsung F Series, which are mostly budget and mid range smartphones.

read this also-Motorola's another cheap 5G phone Moto G50 will be launched, look and features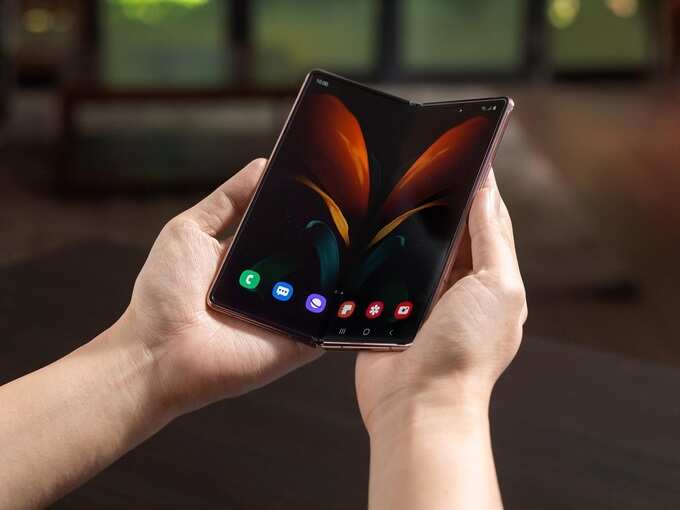 Target to sell 1 million foldable phones this year
According to a Nikkei Asia report, Samsung has recently patented several models of Dual Foldable smartphones and the company will launch a dual foldable smartphone this year. Samsung is focused towards offering its foldable smartphones with latest and advanced technology and the company has targeted to launch 10 million foldable smartphones by the year. Samsung has sold 3.5 million foldable mobiles till last year. Let me tell you that last year Xiaomi also patented Double Fold Mobile. This year, along with Xiaomi, foldable smartphones from other companies including Oppo, Motorola are also coming.
read this also-Best Coolers for less than Rs. 5000, see Top Coolers of these companies including Symphony