Speed ​​affects us all, whether it is on a road racing car, Wi-Fi or the speed of your smartphone which is a source of our entertainment, infotainment and work. Suddenly we came to know about a different kind of speed and then we got curious to know what this thing is, thankfully Speedy's video in which Pulkit Samrat is seen playing the character. Seeing Speedy's super-fast performance, his friends, family and colleagues are unable to stop themselves from talking about him. The first video tells about a story from which we are sure to remember some friends.

The video definitely leaves all of us with a lot of questions, such as where is Speedy? Is Samsung bringing something new? And yes, why is Samsung sharing these stories? Well, at the end of the teaser, we get Samsung's upcoming big launch – The All New Samsung Galaxy F62! Spidey connection with. Samsung's latest mid-range phone Galaxy f62 The smartphone industry is ready to revolutionize once again.
Regarding the upgraded version of Galaxy F41 Samsung Galaxy F62, it is said that this phone will get very good battery life and standing camera. Samsung recently confirmed that #FullOnSpeedy Flagship 7nm in this upcoming smartphone Exynos 9825 processor! Will happen. Samsung's Flagship 7nm Exynos 9825 processor We have already shown how capable it is in premium range smartphones. But this announcement shows that Samsung is finally bringing this high-end processor to the mid-segment market!
Why Samsung's Flagship 7nm Exynos 9825 Processor excited us!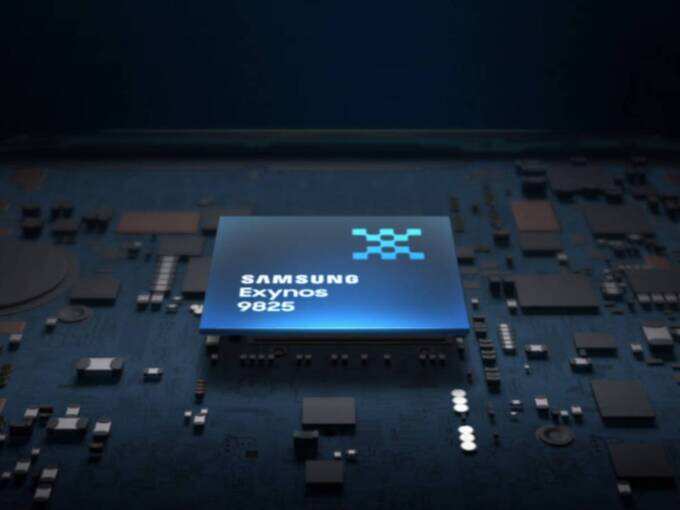 The Samsung Flagship 7nm Exynos 9825 Processor has already proved how much faster, more efficient and faster it is in terms of user experience. The Samsung Flagship 7nm Exynos 9825 has several industry-first features with the best-in-class AnTutu 8 Score of 452000+. 7nm EUV technology which not only offers good performance but also increases the capacity of the processor.
Flagship 7nm Exynos 9825 and Power Gaming
Welcome to the world of power and performance with the Flagship 7nm Exynos 9825 processor that takes the smartphone experience to the next level. The high certification score this processor has created is a proof of its victory. Geekbench 5 reported that the Exynos 9825 processor provides up to 32 percent more single core performance and up to 36 percent more multi-core performance than the next closest processor. This fast processor offers great video viewing experience making the upcoming Samsung Galaxy F62 an all-round #FullOnSpeedy device.
If you are thinking that all these uses can drain the battery of the phone then do not worry! The 7nm EUV technology has been designed in a way that reduces battery consumption and makes it the most user friendly for smartphone users.
Not only this, there is much more!
Gaming has become a major source of excitement, entertainment and adventure for today's GenZ and Next-Generation people. So it is important that every smartphone we buy is able to meet our gaming needs. Well when the Samsung Galaxy F62 has a #FullOnSpeedy Flagship 7nm Exynos 9825 processor, it is capable of doing more than just gaming. The best-in-class Geekbench 5 and GFXBench 5 scores the phone tells us that it offers users great gaming performance with the flagship processor Mali G76 MP 12 GPU that will make this device popular among gaming lovers.
There are many rumors in the smartphone industry regarding other specifications of this mobile but in the coming time it will be known that what Samsung has planned for this #FullOnSpeedy device and we will have to wait to find out. Samsung Galaxy F62 will be launched on February 15 at 12 noon, so the countdown for this event has started! This smartphone Flipkart And Samsung.com To get the latest notifications about the Samsung Galaxy F62, go to Flipkart or Samsung.com!
Disclaimer: This is a brand post and written by the Spotlight team of Navbharat Times.