Highlights:
Many coolers of Voltas in the range of up to 10 thousand rupees
Along with the great look, the features are also good, power saving too
Can't buy AC then what, cooler not less
new Delhi.
Air Coolers and AC demand in India has increased, as the heat is rising. People who can buy air conditioners, they are buying AC, but those who cannot buy AC, because its price is high, then people are not at all disappointed, they can buy Air Coolers with great features at a low price. Yes, you have the option to buy many of the company's coolers, including Voltas, Symphony, Bajaj, Kenstar at a low price.
read this also-Bumper discount! Best chance to buy Realme, Mi, Nokia, LG Smart TV in Flipkart Sale
Whenever there is talk of cooler or AC, we all definitely think about the coolers of Voltas company. Actually, the look and design of the coolers of the Voltas company are special, as well as they are also equipped with many important features including energy saving, low sound. The rest of the price remains low. Today we will tell you about the best air coolers of Voltas company in less than 10 thousand rupees, which will take special care of your pocket and choice and you will get such cooling that the heat will disappear.
read this also-Xiaomi can launch Redmi 20x 5G as the cheapest 5G mobile, see features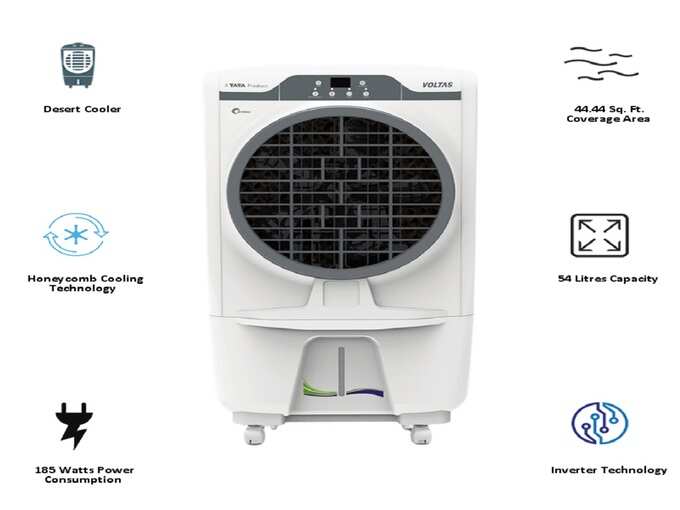 Voltas JetMax 54 Liter Desert Air Cooler
This air cooler from Voltas is priced at Rs 9,999 on Flipkart. If you buy it with ICICI Bank Credit Card, then you get an additional discount of Rs 1250. You also get the option of no-cost EMI on this cooler. At the same time, if you talk about the features of this 54-liter Voltas air cooler, then you can keep the 40 square feet area completely cold. This cooler blows air up to 14 feet away. One year warranty is being given on this cooler equipped with other features including Water Level Indicator, Overflow Indicator, Castor Wheels, Mosquito Net, Ionizer.
read this also-Xiaomi's new Tablet Mi Pad 5 will be launched in India soon, will be Snapdragon 870 processor
Voltas Mega 70 Desert Cooler
You can buy this air cooler from Voltas after a huge discount on Amazon for Rs 9,820. It is priced at Rs 14,900, but at the moment you can buy it for Rs 9820 after a discount of 34 per cent. On this you will also get bank offers. Equipped with a 70 liter capacity sleek design and trolley, this air cooler has many special features including honeycomb cooling pad and turbo air throw. This cooler from Voltas is getting one year warranty.
read this also-Watch Vi, Jio, Airtel's best recharge plans for Disney + Hotstar to watch IPL for free.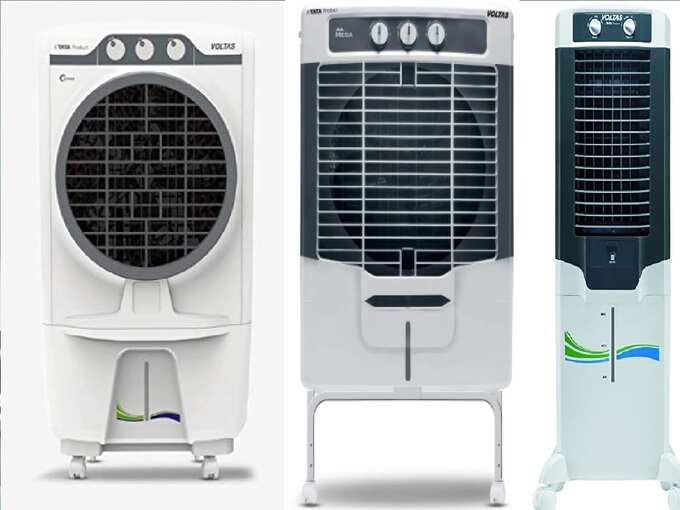 Voltas Victor 55 Desert Air Cooler
You can buy this cooler from Voltas Company for Rs 9,599 on Flipkart. Along with this, you will also get bank offers. Talking about the specialty of the Voltas Victor 55 cooler, first of all, let me tell you that its tank capacity is 55 liters. Voltas Cooler with 3 speed mode is getting one year warranty.
read this also-Xiaomi Mi 11 Ultra in India will cost more than OnePlus 9 Pro, know why?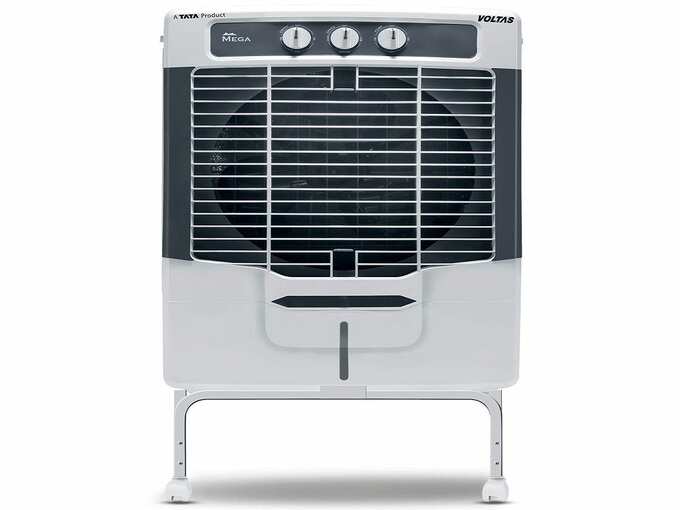 Voltas 25 liter Tower Air Cooler
The price of this Voltas air cooler is Rs 9,000 on Flipkart. Bank offer will also be available on this. This cooler with 25 liter tank capacity and white color option has 3 speed setting, blower, water level indicator and other features. One year on-site warranty is being given on this tower air cooler of Voltas.
read this also-Casio G-Shock Rugged Smartwatch launched more than 60 thousand rupees, what is special?