Highlights:
Bumper Demand for Symphony's Air Coolers in India
These coolers are equipped with a good look and features
Symphony coolers also have good cooling capacity.
new Delhi.
Has the heat started bothering you and you are thinking of buying Air Coolers, then we have brought you the details of a good company cooler at a low price, where you are getting discounts on coolers as well as its price. And you can get complete information including availability. When it comes to air coolers, symphony coolers definitely get attention in everyone's mind.
read this also-OnePlus Nord 2, another cool phone coming after OnePlus 9 series mobiles
Actually, symphony coolers are also good to look at and they also leave less sound. The rest of the coolers of this company have very good cooling capacity. Many air coolers of this company come with remote, which makes it easy for you to use as well. Today we are going to tell you about the best air coolers of Symphony for less than 10 thousand rupees, which you will find at other online and offline stores including Flipkart, Amazon. You will also get the benefit of other offers including bank discount on these coolers.
read this also-Bumper discounts on many mobiles and TVs in Amazon India Sale, see offer details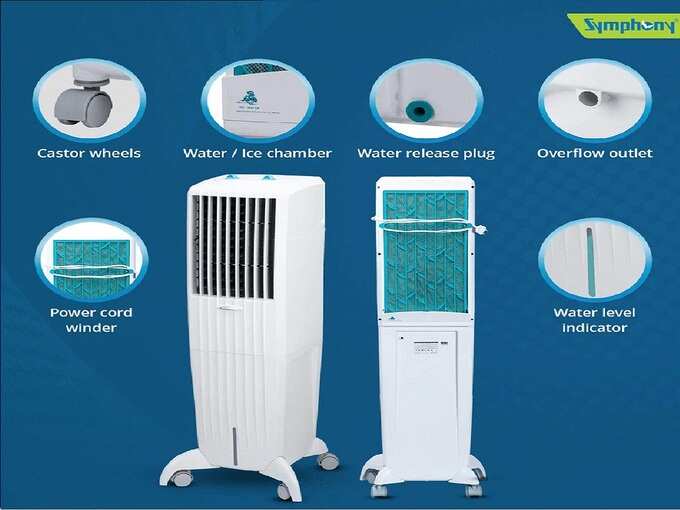 Symphony Diet 3D- 30i Personal Tower Air Cooler
This air cooler from Symphony is priced at Rs 9,800 on Amazon and comes with a remote control. You can buy this air cooler of 30 liters capacity in black and white color option. This symphony air cooler is made of plastic with three side cooling pads, pop-up touchscree, multistage air purification and power saving features. The company claims that this cooler has several filter modes including allergy filters, bacteria filters, smel filters, PM 2.5 wash filters and dust filters. This cooler also has an auto shut-off feature.
read this also-View details of these Mi Smart TV features, price and discounts under 20 thousand rupees
Symphony Diamond I 41 L Air Cooler
You can buy this air cooler from Symphony for Rs 8,699 on Flipkart. The water capacity of this cooler is 41 liters and this cooler available in white color has a trolley, so that you can easily keep it anywhere in the house. You can also control it from remote. Its cooling pad is very effective and with this you can cover large area, that means you will get good cooling in any part of the house where you place it. It has 3 speed mode.
read this also-Vivo X60 Series will be launched in Vivo X60T mobiles, see features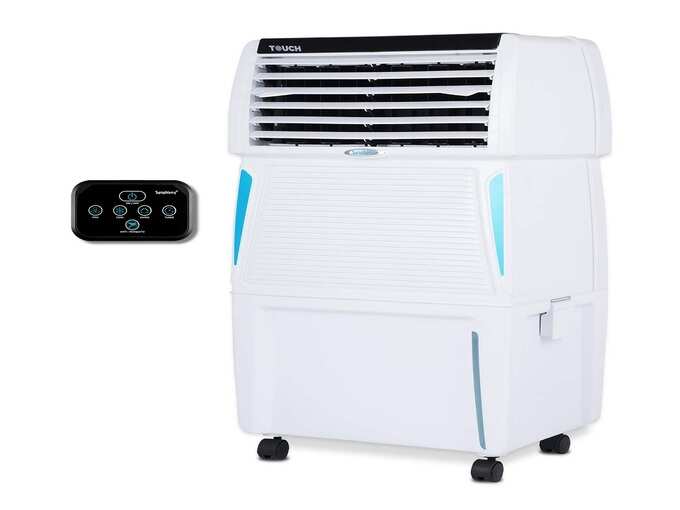 Symphony Touch 35 Personal Air Cooler 35 L
This symphony cooler is a kind of smart cooler, which also supports voice assist. It has many special features including remote control, digital touch screen. You can buy this symphony cooler for Rs 8,090 on Amazon. This cooler made of plastic has other features including Empty Tank Alarm, Dust Filter, Smel Filter, Allergy Filter, Bacteria Filter, Wash Filter.

read this also-Haier brought new Smart AC, will control voice and will get 12 years compressor warranty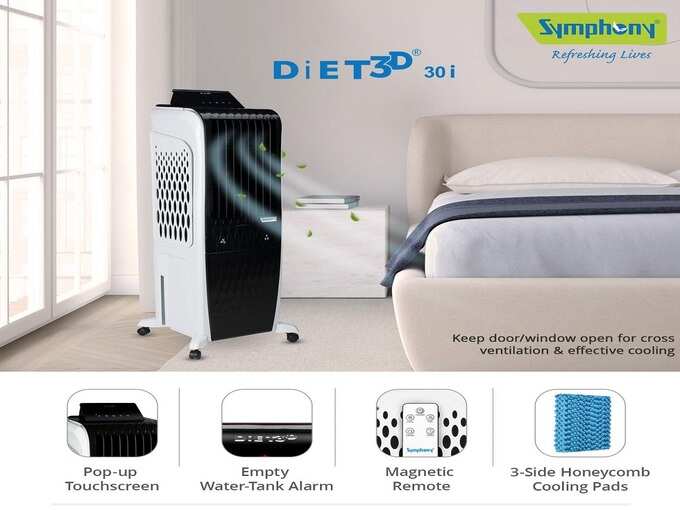 Symphony Diet 35T Sleek And Powerful Tower Air Cooler 35 L
This symphony cooler is sold in India and is currently priced at Rs 7,590 on Amazon. You can buy this cooler with 35 liter water tank capacity in white color option. This plastic cooler is equipped with i-pure technology, which has several filter options including allergy filters, bacteria filters, smel filters, PM 2.5 wash filters and dust filters. Its control panel has buttons such as fan speed, cooling and swing settings. There is a one-year manufacturing warranty with this cooler.
read this also-Facebook is a big way for content creators, social media in Corona crisis emerged as hope