Highlights:
Google's latest operating system equipped with Android 11
The look and features of TCL P Series Smart TV are amazing
TCL's smart TVs come with a very affordable price
new Delhi.
Electronic company TCL, which brings good TVs in the smart TV segment at a very low price, is soon to launch TCL P Series 4K HDR TV in India, which will be Android 11 powered. The specialty of this TV can be gauged from the fact that while smartphone companies have not been able to add Android 11 updates to many of their popular smartphones, TCL is about to introduce its upcoming smart TV with Android 11.
read this also-Improve! If you send abusive or vulgar messages on Instagram, the account will be closed
This is TCL's first smart TV with Android 11. TCL presented this TV to the world at CES 2021. However, it has not been clear when TCL is about to launch this Dhansu Smart TV in India.
read this also-Micromax 5G Mobile will be launched soon, co-founder told future plan, see details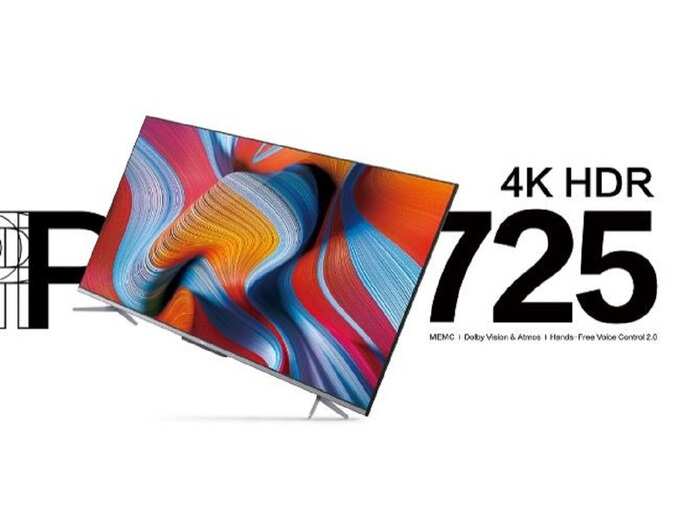 With Dolby Vision and Atmos support
This 4K HDR TV of TCL P Series will be offered with a metallic finish. This smart TV has Dolby Vision and Atmos features for great viewing and sound experience, which are very important features. TCL P Series 4K HDR TV Will be launched with the MEMC processor. Talking about the remaining features of this TCL TV, it has a lot of features along with hands free voice control feature, including OTT app support.

read this also-Learn everything about Koo App, which is considered to be a native Twitter, what is special, how to download?
Bumper sale of TCL Smart TV
Recently, TCL India officials have reported that the TCL P Series's Dhansu Smart TVs are about to be launched in India, which is fantastic in terms of look and features. Let me tell you that the model number of these TVs of TCL P Series is not known, however TCL P725 is a 4K TV that supports Dolby Vision and Atmos. Let me tell you about TCL's Smart TV that they come with good features at an affordable price. If you are thinking of buying 40 and 43 inch smart TVs, then you will get good TCL smart TVs in the range of 20-25 thousand rupees.

read this also-Good News! Vivo X60 Series Mobiles will also be Vivo X50 Pro + in India soon Launch