Highlights:
Best Chance to Buy Smart TV with Great Offer and Bumper Discount
Avail discount on Android TV from 32 inch to 55 inch
TCL Days Sale also offers exchange offer and easy EMI facility on Smart TV
new Delhi.
TCL, the maker of electronic products, has announced a tremendous offer for Smart TV customers in India, under which, under the Jan ART sale, customers can get up to 50% discount on TCL's many smart TVs on Amazon. TCL Days Sale has gone live from 28 January and will run till 31 January.

read this also-Itel's new phone with less than 6000 big screen will be launched on February 1, see features
During this sale on Amazon, you can get up to 50% off on TCL's 32-inch, 43-inch, 50-inch and 55-inch models on different series of Smart TV range. Along with this, there is also no cost emi and exchange offer. In such a situation, if you want to buy a smart TV equipped with a lot of features, then we are going to tell you about the best deal.
read this also-Important information! Here's how to protect your Instagram account from hackers and phishing attacks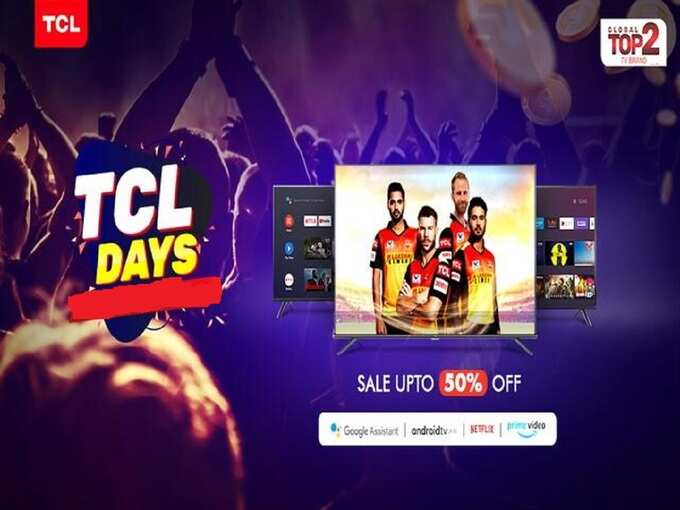 TCL 32S6500FS Smart HD LED TV
During TCL Days Sale, you can buy this 32 inch Dhansoo TV for just Rs 12,999. This smart Android LED TV has integrated speaker box, 8 GB storage and quad core processor. Along with the built-in Google Voice Search, Chromecast and Google Play Store, this device also features auto power off and sleep timer to increase energy efficiency.
read this also-iPhone 13 to have DSLR-like camera, see specifications detail, launching this year
TCL 43P30 (43S6500FS) Android Smart TV
In TCL Days Sale, you can buy this 43-inch Android Smart TV on Amazon for just Rs 23,999. This Dhansoo TV also offers micro dimming and HDR display for Android-certified Smart TV optimal viewing experience with built-in Netflix, Amazon Prime, Hotstar and YouTube apps. The device also has a sports mode, which optimizes picture and sound and gives viewers an immersive feeling of a live-action sports event. The TCL's cool TV also features Dolby Audio, stereo surround soundbox speakers, Google voice search and built-in Chromecast.
read this also-Sony Xperia Pro launched, see price of phones with 4K OLED screen and HDMI port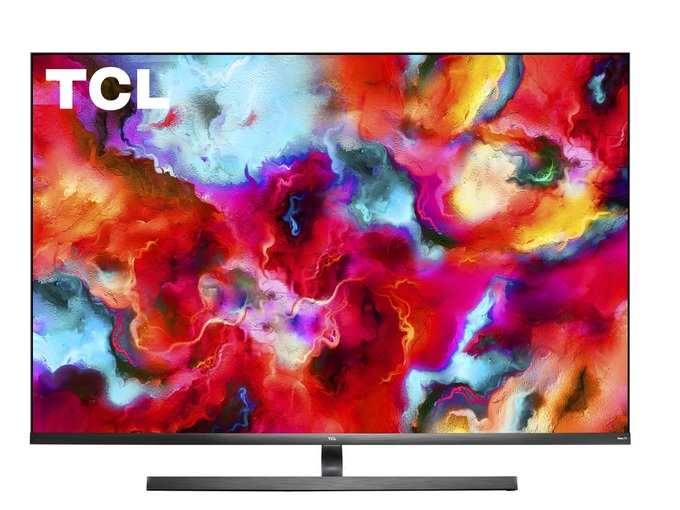 TCL 43P615 Ultra HD 4K Smart TV
This TCL Dhansu 4K Smart TV is available for purchase for just Rs 25,999 after the discount in this cell running till 28-31 January. This Smart Android 4K Ultra HD TV has P615 Series Certified Android OS, Google Play Store and 5000+ apps. The 43-inch device also has features like dynamic color enhancement, micro dimming and built-in Google Assistance.
read this also-Xiaomi smartphones sales highest in India last year, see top brands
TCL 50P615 4K Android TV
In TCL Days Sale, you can buy this 50-inch Android TV after a discount for just Rs 33,999. This TV has the latest Android operating system with color expansion and Dolby audio. Also, this TV is connected to TCL's all-in-one AI platform, AI-In, which gives users control over the TV as well as other connected devices.
read this also-Realme Narzo 30A's Realme Narzo Series is bringing Realme, see features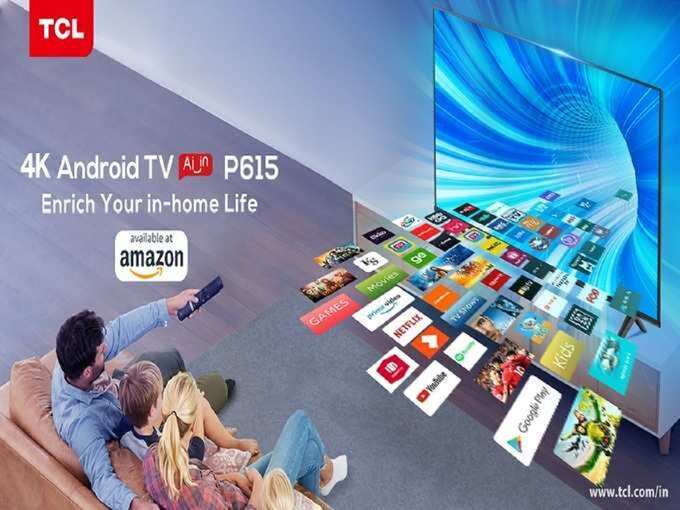 TCL55P615 4K UHD Android TV
In TCL Days Sale running on Amazon, you can buy this 55-inch Android TV after a discount for just Rs 38,499. The TV also features Clear Motion Rate (CMR) technology with built-in voice-activated controls to reduce motion blur while watching fast-pace, action-packed shows or movies to ensure crystal-clear viewing experience. helps. The TV also comes with a 4-year HDR display with a 3-year manufacturer warranty and Dolby audio.

read this also-OnePlus 9 live image surfaced, camera will be something, see the highlights
TCL 55P715 4K UHD Android TV
In TCL Days Sale, you can buy this company's 55-inch smart TV for just Rs 43,499. This Ultra HD TV has full-screen design and dynamic color enhancement. It is also equipped with TCL AI-in and hands-free voice control. In addition, the device serves as remote control of your home with smart home interconnectivity, including dimming the lights, giving commands to the robot vacuum, setting the thermostats. This TV also has many more features.
read this also-Apple's Beats brand launched Special Edition Powerbeats Pro Earbuds, see price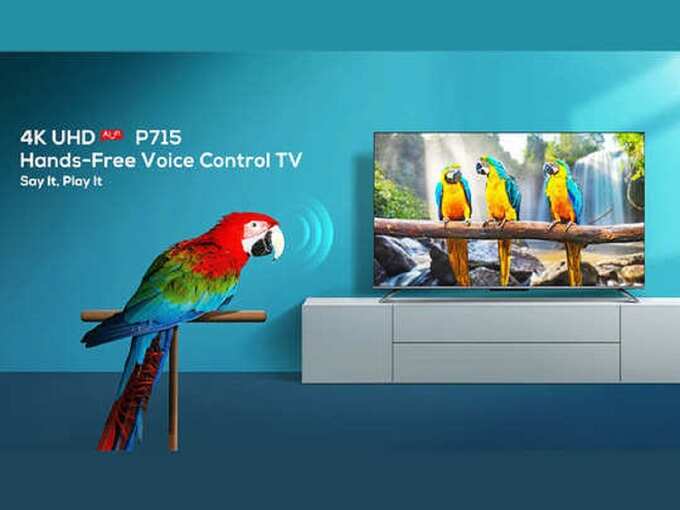 TCL 50C715 QLED Android TV
In TCL Days Sale running on Amazon, you can buy TCL 50C715 QLED Android TV for just Rs 48,999 after discount. The TCL C715 QLED TV includes billion quantum dot nanocrystals, enhancing the vibrancy of photos for industry-leading 93% + color gamut and brightness. The TV is equipped with Dolby Vision and audio and also has a 10+ high dynamic range with an IPQ engine, which conducts display scene identification via AI to improve the display effect. This TV is equipped with TCL AI-in technology.
read this also-Good news for game lovers! 5 new Dhansu games will be launched in February, see details