Highlights:
Good demand for low price coolers in India
Coolers of Voltas, Symphony, orient and Kenstar
Good features even in low cost coolers

new Delhi.
Bajaj coolers ‌Below 6000 Rupees In India: Heat is actually coming in many cities of India, where people are needing non-fan cooler and AC. You have the option to buy coolers of good companies at a low price. In India, many companies including Bajaj, Voltas, Symphony, orient, Kenstar, Usha, McCoy, Maharaja, Vego are bringing in cooler market with good features even at low prices. In such a situation, if you are thinking of buying good air coolers for a low price this month, then you are going to tell us about some air coolers of Bajaj company, which is between 5-6 thousand rupees.

read this also-Not only phone-TV, Xiaomi also sells electric scooter with washing machine and AC
Bajaj Platini PX97 Torque 36-Liters Cooler
Popular electronic company Bajaj offers good coolers for less than Rs 6 thousand. This cooler of the company is just Rs 5,899. This white color cooler is good to see. The plastic body cooler has a capacity of 36 liters. The cooler, equipped with other features including speed control, air deflection, cooling pads and removable pads, is bumper sale on online sites. The weight of this cooler is 11.2 kg.
read this also-Bumper Discount! Up to 23,000 discounts on Samsung Galaxy S21 Ultra 5G, see price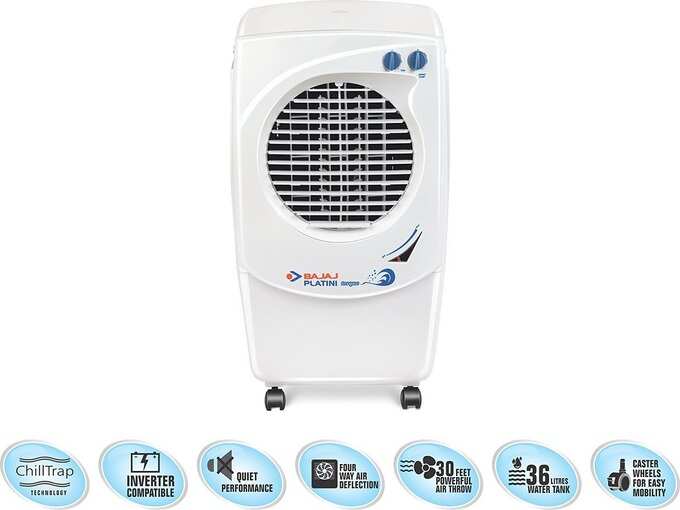 Bajaj PCF 25DLX 24 liter Personal Air Cooler
The price of this Bajaj cooler is just Rs 5100. Available in white color, you can use this cooler of Bajaj to keep the room and hall cool. Energy saving has been claimed in this cooler equipped with other features including turbo fan technology, powerful air throw, honeycomb pads for maximum cooling. The body of this cooler is thermoplastic, with a total weight of 8.3 kg.

read this also-Vodafone Idea users bat-bat, cashback up to Rs 60 on these prepaid recharge plans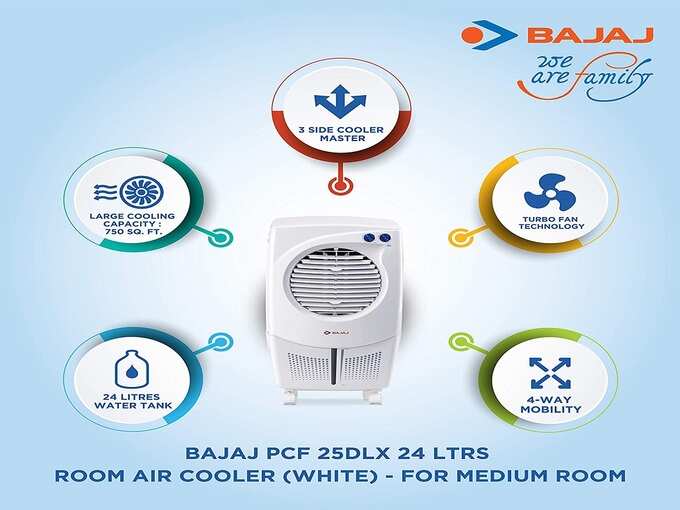 Bajaj TC 2007 Room 37 Liter Air Cooler
You can buy this Bajaj cooler on Amazon for Rs 5,990. Equipped with a water level indicator, the capacity of this cooler is 34 liters. Equipped with blower technology, dust protection, overflow indicator and ice box, this cooler weighs 12.5 kg. This filter with thermoplastic body will miss features like Mosquito Net, Dust filter.
read this also-Mi 11 Pro, Mi 11 Ultra Edition will also be launched on March 29 with Mi 11 Pro, Mi 11 Ultra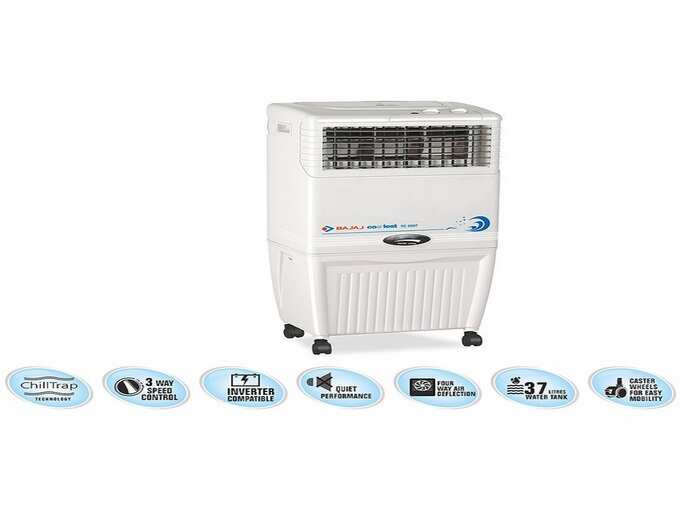 Bajaj PC 2012 20 Liter Air Cooler
Bajaj has launched this great cooler with a great look in the range of less than Rs 6000, which is in white and gray color options. The thermoplastic body has a water capacity of 20 liters of this cooler. You can buy this cooler on Flipkart for Rs 5,999. This cooler weighing 12.9 kg has features like overflow indicator, ice chamber. You will also get one year warranty with this cooler.
read this also-Another 5G mobile from Motorola coming, this time with Stylus Pen, many special features