Highlights:
(TRAI) directed network providers to re-activate the SMS checking filter from 1 April
If the new rules are not accepted, banks will not be able to send OTPs from April 1.
From 1 April 2021, scrubbing will be rejected for failing to comply with regulatory requirements
Telecom Regulatory Authority of India (TRAI) Has instructed network providers to re-activate SMS checking filters starting from 1 April and block traffic that does not comply with the regulatory standard. That is, if the companies do not accept the new rules, then from April 1, banks will not be able to send OTP. In a letter written to telemarketers, TRAI wrote that 'the main institutions have been given a lot of opportunities to comply with regulatory requirements. Users cannot be kept away from the benefits of regulatory provision. That is, it has been decided that from 1 April 2021, any message that fails in scrubbing will be rejected for not complying with the regulatory requirements.
Smartphone Upgrade Days: Bring home this great smartphone of Vivo for just Rs 490, know how
According to the information, TRAI held a meeting with the telecom operators. During this time, the difficulties faced by business companies to introduce complex blockchain-based SMS filtering systems with more than 50 telemarketing firms across the country were discussed. Eminent entities have to enforce SMS rules, in which SMS scrubbing is present. This process involves mixing SMS content with pre-registered templates offered by each of the principal institutions that send commercial SMS to their customers.
As of now, the traffic that failed in the content scrubbing was also given the opportunity to deliver, so that the users do not have any kind of trouble. According to the information, those who had complied with the new SMS rules may again become the reason for OTP failure. Which happened at the time of complying with the first rules and is not possible, because there are many templates per day. TRAI has also requested RBI to convince banks to follow the new SMS rules. It states that banks have failed to follow the new rules, in which their contact with customers can also get spoiled. TRAI told RBI that the new SMS rules for Telecom Commercial Communications Customer Fox Regulation (TCCCPR), 2018 or Pesky Message, have been activated by the telecom operators and also include content scrubbing from March 17, 2021.
Smartphones will be connected to each other without internet and Bluetooth, Google introduced this app
At the beginning of this month, when the regulation was implemented, it caused a lot of trouble to the common citizens, because there was a lot of problem in generating SMS and OTP. Net banking, credit card payment, Aadhaar-enabled transactions, railway ticket booking and vaccine registration were interrupted due to OTP failure. After this, banks and payment companies accused the network provider companies. During that time, he said that distributed laser technology (DLT) companies had failed to comply with the new rules.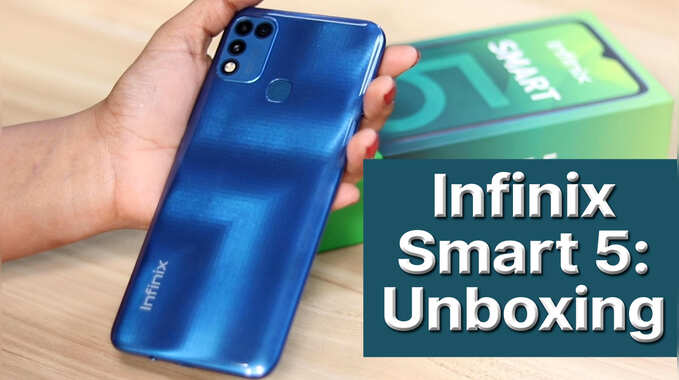 Infinix Smart 5 Unboxing and Review: 6000mAh battery in Rs 7,199 phone