Many different types of iPhone users will be found in the world. If you are planning to buy a new iPhone for yourself and are getting confused about which iPhone to take, then here we are telling you about the best iPhone in gaming, photography, content streaming, long battery and other factors. Here you will be able to decide what is your need and which iPhone will be best for you.
PUBG Mobile may be launched soon in India, these things indicate
Those who have been using the iPhone for a long time will know that the iPhone is not dedicated to any one task. At the same time, some iPhones are also the best in battery performance, gaming, photography and more. Here we are telling you according to these requirements what can be best for you.
Video Streaming: If you do a lot of video streaming and spend a lot of your time in video streaming on Netflix, Hotstar or other video streaming platforms, then you should pay attention to screen size and quality as well as battery life.
iphone 11 In, you get big screen size and battery life. On a high budget iphone 12 Is the best. Don't worry about the budget iPhone 12 Pro Max There is nothing better than this.
Lack of storage will not be a hassle, this portable SSD is available at affordable prices
Photography and Videography: If you are fond of photography and videography, then obviously you will need a camera of excellent quality for this. For this for you iPhone 12 Pro Max can prove to be the best. If you want to keep your budget a little less, then you can go for it in 12 Pro. There itself iPhone 12 Mini And iPhone 12 can also be a great option.
Gaming: Talking about gaming, the most efficient A-series processors are given in the iPhone. At the same time, when it comes to full gaming, the screen size and battery life with it matters a lot. If you want the best performance, there is no great option from the iPhone 12 Pro Max. It has a large screen, powerful processor and good battery performance. If the budget is low, then the iPhone 12 or iPhone 11 is also the right choice, it will enjoy the battery and processor, but there will be some reduction in the display.
Samsung Galaxy A52 Vs Galaxy F62: Which is better option in terms of price and features
Long battery performance: All iPhones are great in terms of performance, but when it comes to battery, they are less than Android smartphones. In case of long battery and large screen iphone xr Is the best option. If you want a slightly advanced version, then you can also go to iPhone 11 or iPhone 12. If you do not want to compromise on the battery at all, then the iPhone 12 Pro Max is at the top.
For high-usage users: If you want to use the iPhone more. If you need a phone that has multitasking for simultaneous use of photo and video edit, gaming, multiple apps, then the iPhone 12 Pro Max is the best option. If the budget is low, in this case, it may be a matter of processor, battery, camera or big screen, iPhone 12 and iPhone 11 are the best.
For low usage: If you want to use iPhone less. If you want to use the phone for social media browsing, viewing mail and messages and clicking photos occasionally, then for you iPhone SE Or iPhone 12 Mini is the right option. Both of these are the latest iPhones, are excellent in performance and fit easily into the budget as well.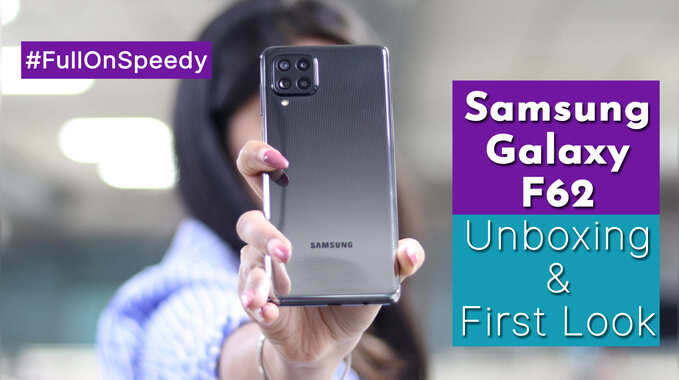 Is the Samsung Galaxy F62 Full Package in the Mid-Range Segment? Watch in the video