new Delhi.

China's popular smartphone company Xiaomi is trying to make a rollable display smartphone, which you can drag or enlarge. That is, the phone will take the shape of the tablet after stretching the mobile in its actual size and then dragging. It is believed that this phone of Xiaomi is going to be very good in terms of look and features. Earlier, companies like Oppo and TCL were also making smartphones equipped with a roll-out display. At the same time, LG has also started selling it by launching a TV with a rollable display.
read this also-Realme will soon launch Dhansu 5G phone with fast charging support
Patent granted last year
Last year Xiaomi patented smartphones with rollable displays at the United States Patent and Trademark Office. Now the glimpse of this device has started, which is currently in digital form. This shows how Shaomi's rollable phone will be. It is believed that Xiaomi may launch its first rollable display phone next year. At present, there is no guarantee of how serious Xiaomi is regarding its rollable phone, but it is believed that many big companies are expected to launch mobile phones with rollable displays in the coming time.
read this also-PUBG Mobile India vs FAU-G: Know what will be the difference between the two games?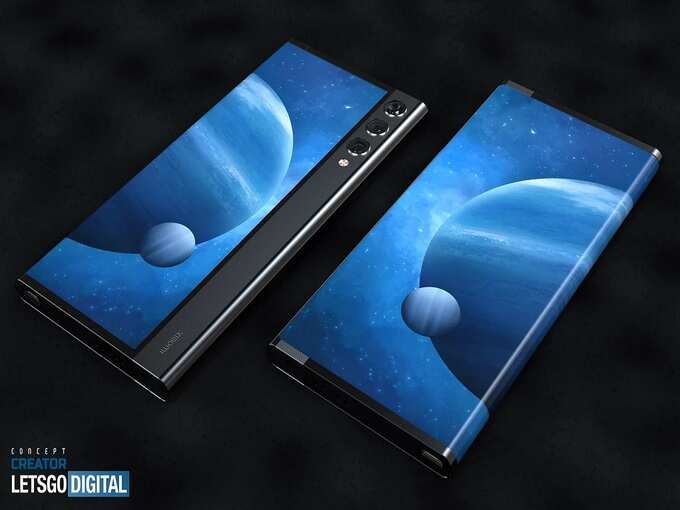 The next era will be of a device with a rollable display
In the near future, companies making other electronic products, including smartphones, are working on a variety of displays, which are not only advanced, but also compact and beautiful. For almost two years you have been hearing about foldable smartphones and may have used them, which was a topic of curiosity a few years ago, but now technology has become so advanced that you will also have a phone with a rollable display in the coming times. Can be seen
read this also-Bumper discount on these mobiles including Poco X3 in Poco Days sale on Flipkart